I almost wish my daughter had little tiny feet again just so that she could squeeze into some of the really zany but wonderful Dawgs sandals for girls in the new spring 2016 collection!
Right now, Dawgs is offering 60% off when you use the code DAD60 during checkout! This coupon code appears to be site-wide, (even on clothing) with the exclusion of already reduced prices.
If you are looking for the traditional, basic Dawgs, these ones are only $12 after discount, and range from sizes 11 - 3 in kids sizes. It looks like there are a dozen solid colours to choose from.
If you want to be a lot different from everyone else - and think outside of the box, well then, this is where it's at. The Kids New Arrivals Collection features numerous patterns and designs that will grab attention wherever you go. At $34.99 regular price, you are getting these for a dream of a deal at only $14.00 after discount!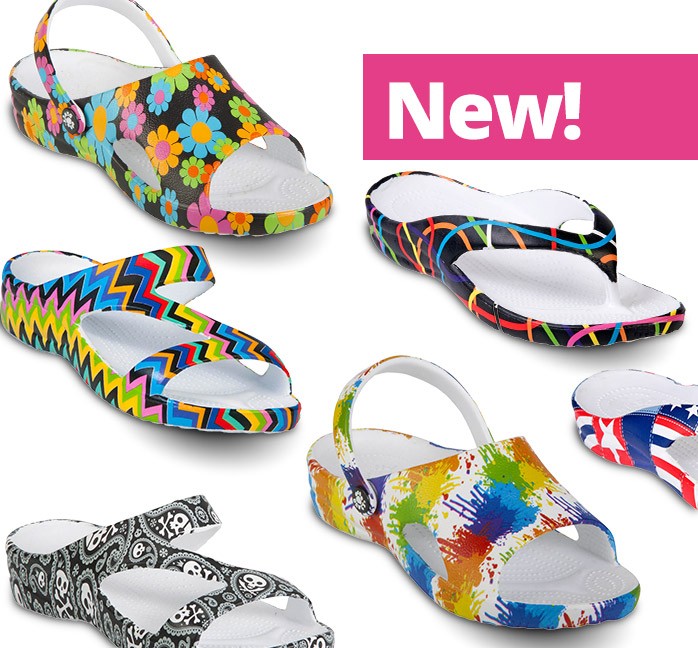 See what I mean? I had to include this picture just so you could see how awesome these shoes are, compared to the ordinary.
The sandals are super comfortable, too. My husband has a plain black pair, and he is really happy with his; they fit well and are durable, too.
Maybe your man is a golfer and he hates wearing 'dress shoes' for golf. There are several pairs of Dawgs golf shoes that he would probably enjoy wearing and they are also applicable for the 60% off discount during checkout when you use the code DAD60! The golf shoes will be only $24 with discount! Happy Father's Day to him and to you for saving so much!
Shipping: On the website it states there is free shipping on orders over $50 - but at this time, using the code DAD60 appears to also provide free shipping with no minimum.
(Deal expiry: Unknown)