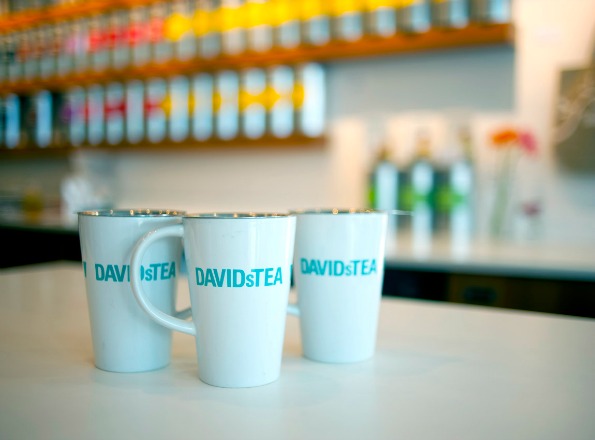 David's Tea has started their Black Friday Sale, which is one of my favourite sales to shop - I love their tea. They are offering free shipping with no minimum order AND up to 60% off in their sale section. On top of that, you can score a couple gifts with purchase. There is a free 12-tea sampler (worth $26) when you spend $75 or a free pebble tea set (worth $50) when you spend $100 or more. You will need to enter one of the promo codes as per below so these two offers cannot be combined. Also receive three free samples with every order.
Click here to shop the Black Friday sale @ David's Tea Canada now
Discount: Free Sweet Indulgence Tea Sampler with $75
Coupon Code: SWEETINDULGENCE
Discount: Free Caffeine Free Teas Sampler with $75
Coupon Code: CAFFEINEFREE
Discount: Free Davids Top 12 Sampler with $75
Coupon Code: TOP12
Discount: Free Tea of the Month Sampler with $75
Coupon Code: TEAOFTHEMONTH
Expiry: 30th November 2015
Use ONE of these coupon codes when you place an order of $75 or more on David's Tea. The sampler associated with the coupon code will be added to your cart when you enter the coupon code. There is no need to add the sampler separately. There is also a second set of coupons if your cart reaches the $100 range. Use one of these two coupons for your free tea set:
Discount: Free White Pebble Tea Set with $100
Coupon Code: WHITEPEBBLE
Discount: Free Grey Pebble Tea Set with $100
Coupon Code: GREYPEBBLE
Choose your freebie - whether it is a 12 tea sampler at $75 or the tea set at $100 - and then combine it with some of the amazing deals in the sale section.
My top pick of the sale section is this Kid's Ice Tea Kit that was $19 and is now $7.60. This kit is not JUST for iced tea but it does come with three teas - total of 45g - and a 12oz child's travel mug. I was so tempted to buy this set for myself as the travel mug is darling and I could use it for water as well. The tea samples also sound divine.
Personally, I just bought theLight Grape Stainless Cup with Straw on sale from $14 down to $8.40. I suck at drinking enough water but I am better when I am sucking that water through a straw. This reusable stainless-steal straw and cup combo is awesome.
Of course, everyone shops at Davids for tea. this Hot Tropic Skinny Tin is on sale from $9 down to $5.40. Enjoy 43g of delicious fruity tea. Pair it with Cherry Blossom Skinny Tin also on sale from $9 down to $5.40.
I was so busy that I forgot to order some tea-scented candles! This Berry Poppins Tea-Scented Candle and this Elderflower Spritz Tea-Scented Candle are both on sale from $12 down to $7.20. These would make great gifts.