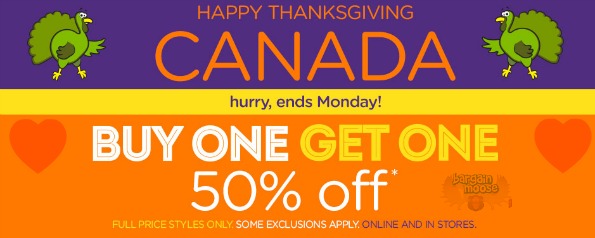 Crocs Canada wants to make sure everyone has an awesome Thanksgiving weekend, so they have a great store wide deal happening.  All regular priced items are buy one get one 50% off until Monday.
What's great about this sale is that all the shoes that are included have the deal written in red under the price.  That way, there is no guessing at the checkout and getting your heart broken on a pair of shoes that are not included.
It is not really the season, but I am in love with these Kadee leopard print shoes that are $24.95. Don't forget that this is a side wide sale, and includes clothing and accessories as well.
I also love thesesunglasses that are $44.99.  Since the shoes are the lesser value item, those would be the item that get discounted 50% off.  The price would drop to just $12.50, which is an incredible deal!
You will be able to get free shipping for any order that is $49 or more.
(Expiry: 14th October 2013)