Are you a Costco shopper? If so, you need to get in on the bargain hunting action over on our Costco Canada East and West groups. Get involved in posting and you could be in with a chance to win a $30 gift card of your choice.
All you need to do to be entered into the draw is be a member of our Costco Canada East Deals or Costco Canada West Deals Facebook group, and post your bargain, photos or tips to the fellow Costco fans.
The draw is open to everyone that is part of our Costco Canada Deal groups, and has posted a bargain, photo or money-saving tip on to the Facebook wall.
We have decided to extend this contest and it will now run until midnight (ET), on October 16, 2019.
So, what are we looking for? We want posts that help fellow group members... a specific cut-price item that is too good to miss out on, for instance. Take a photo if you can, even if it's of your receipt, or simply share all the details of your bargain, including which Costco store you found it in.
Here are some photos to give you an idea of what can help you bag that $30 gift card: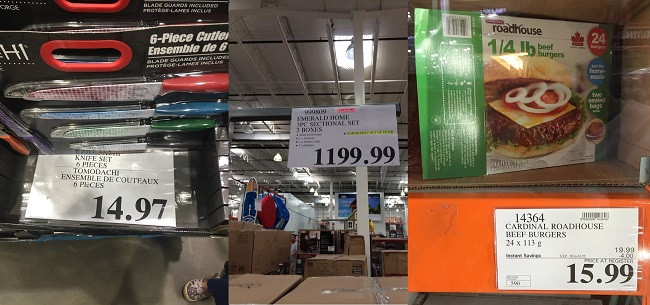 Don't forget to mention alongside your photo which Costco store that you found your bargains.
If you're good enough at digging out the good stuff in down your local Costco, we may even ask you to become an official Costco helper/scouter.
Even if you don't want to enter the draw for the $30 gift card, you can still join the group of your choice and enjoy the tip-offs from fellow members, so you never miss a trick.
Sign up for our newsletter
Never miss a deal from Bargainmoose with our daily newsletter