Today is Monday and that means it is time for some new Costco East deals! Here are the best Costco deals for Costco East locations and these offers are valid from January 3oth through February 5th, 2017. These prices will be valid at Costco locations within Ontario, New Brunswick, Newfoundland, as well as Nova Scotia and sometimes Quebec. Occasionally Quebec decides to have their own sales, and sometimes they follow Costco East locations.
Costco also displays their weekly coupons online - but there were no handout coupons this week. Keep in mind that any prices can fluctuate from store to store. The store's pricing takes precedence over our listed prices. You will also want to know about the secret Costco shopping tip I mentioned previously - it will help!
Make sure to join the Costco Canada Eastern Deals Facebook group where you can post deals you've found, or find the best deals quickly. If you are a Costco West shopper - check out this week's Costco West Deals, and the Facebook group for Costco West as well.
Tech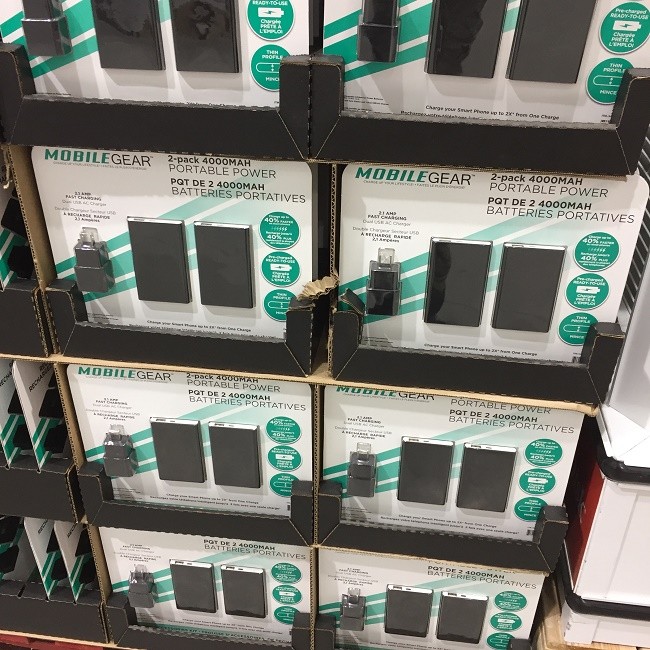 $5 off Mobile Gear Portable Power 2 Pack Charger Kit $19.99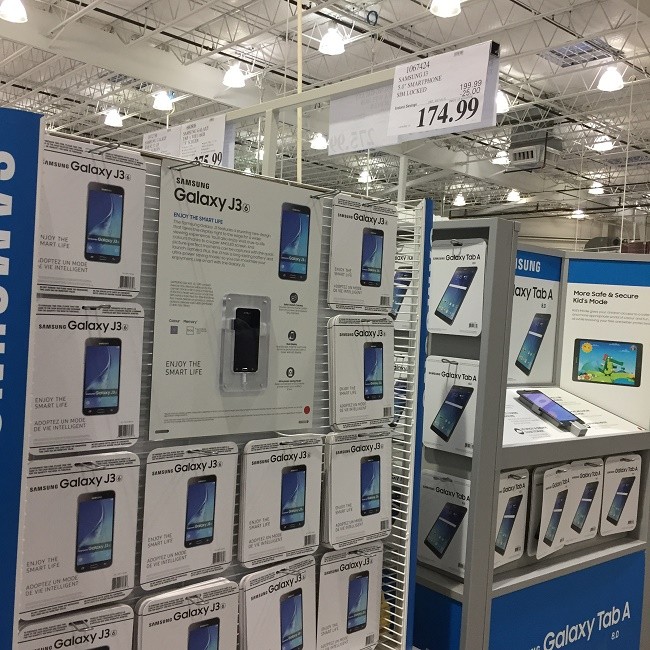 $25 off Samsung J3 5" Smartphone Sim Locked $174.99
Grocery
$3 off Carnation Hot Chocolate Mix 50 Pack $5.89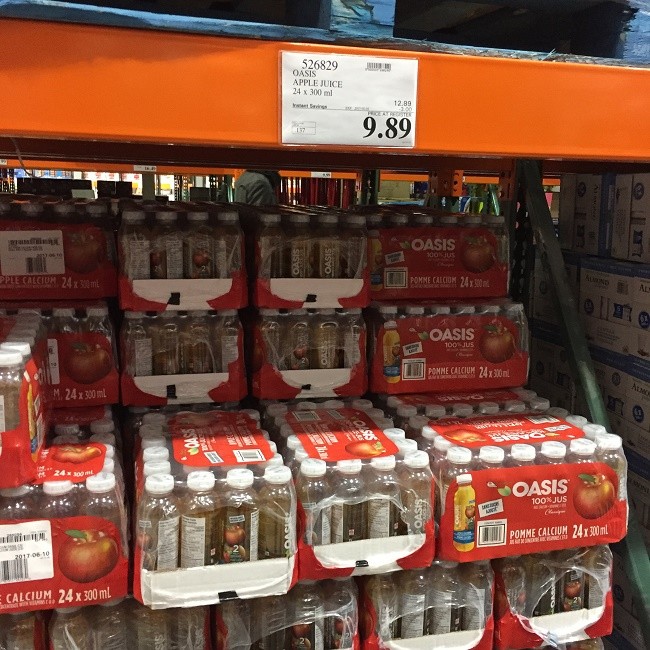 $3 off Oasis Apple Juice 24 x 300 ml $9.89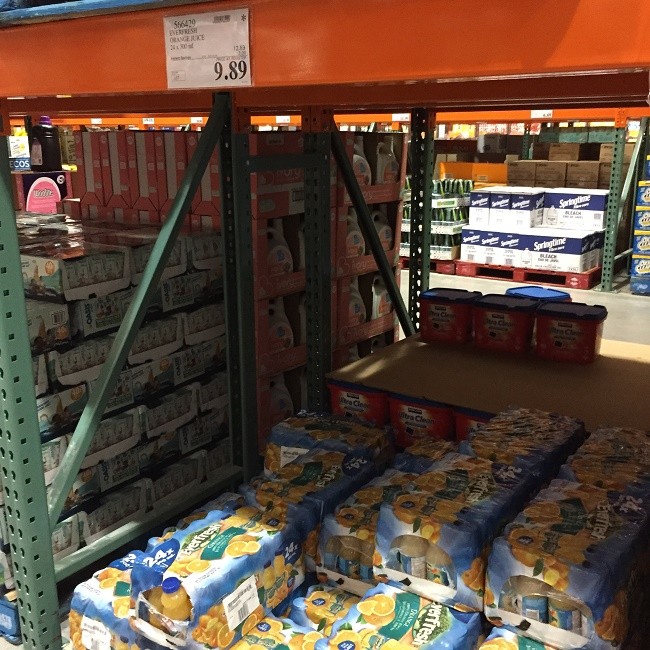 $3 off Everfresh Orange Juice 24 x 300 ml $9.89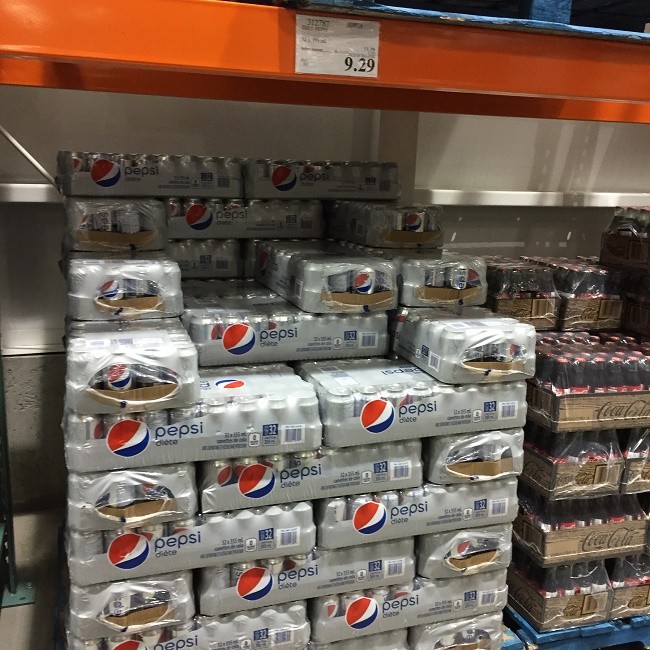 $2.50 off Pepsi & Diet Pepsi $9.29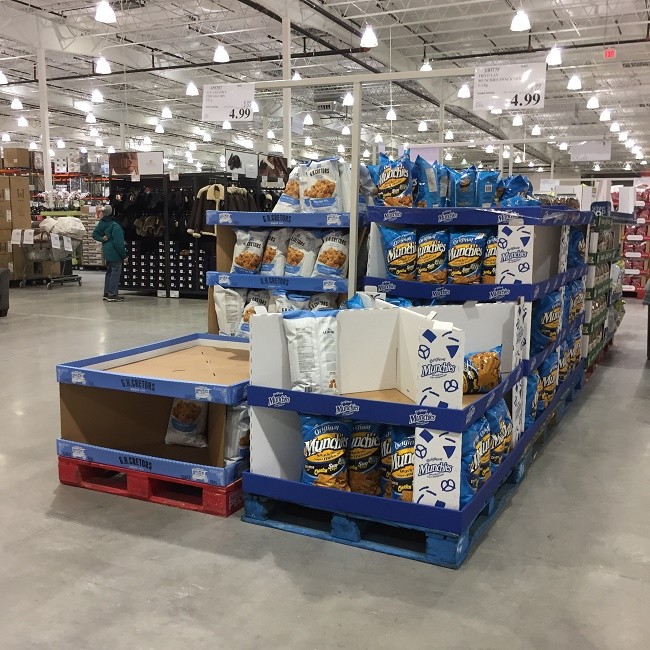 $2 off Frito-Lay Munchies Snack Mix $4.99
$2 off G.H. Cretors Chicago Mix Popped Corn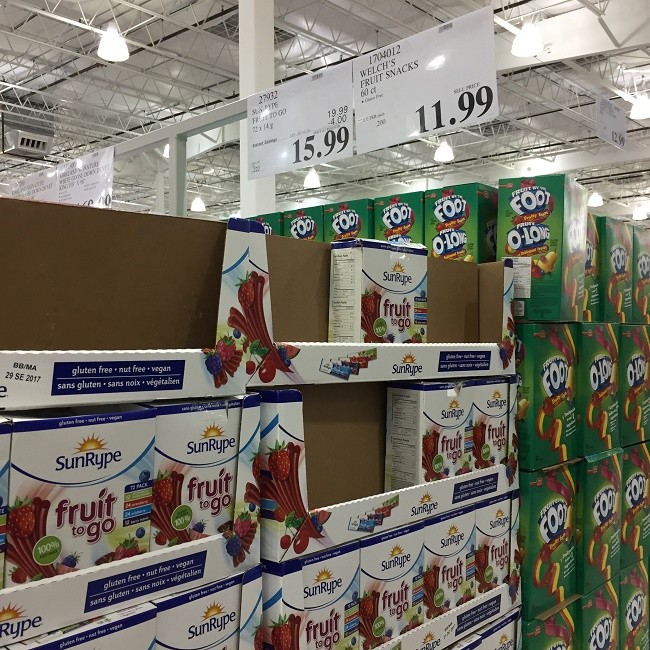 $4 off Sun-Rype Fruit To Go $15.99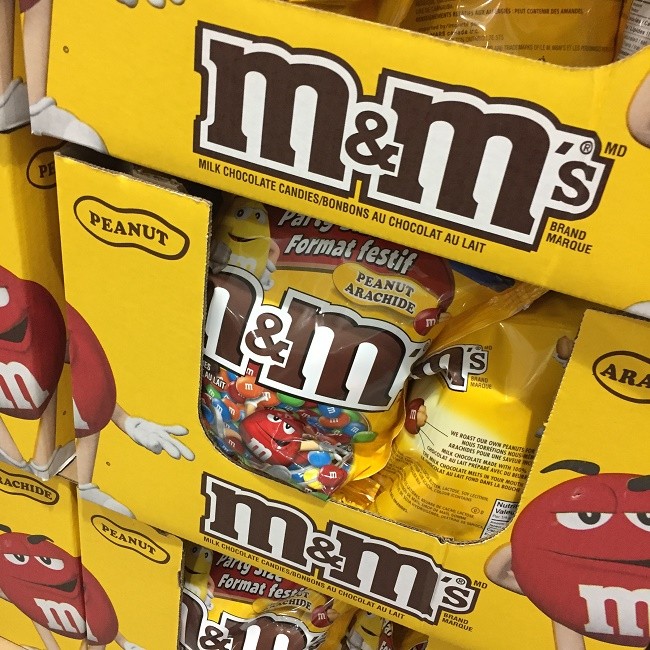 $3.20 off Mars M&M's Peanuts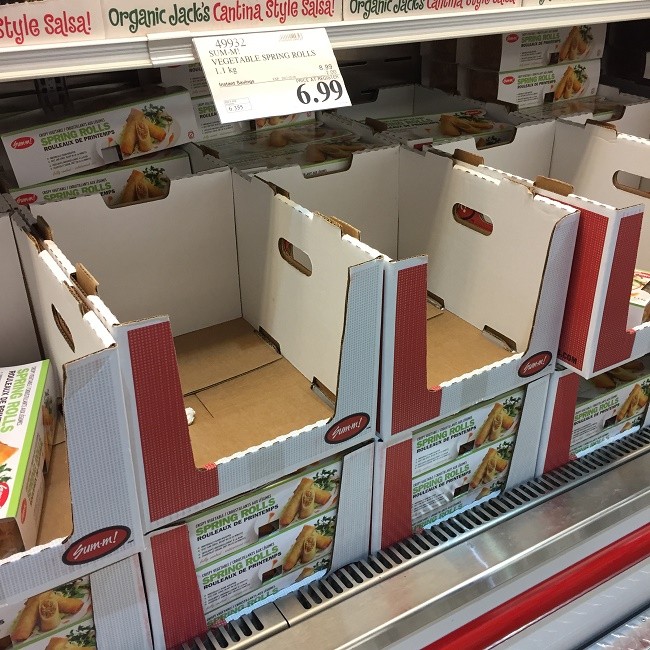 $2 off Sum-m! Vegetable Spring Rolls 1.1kg $6.99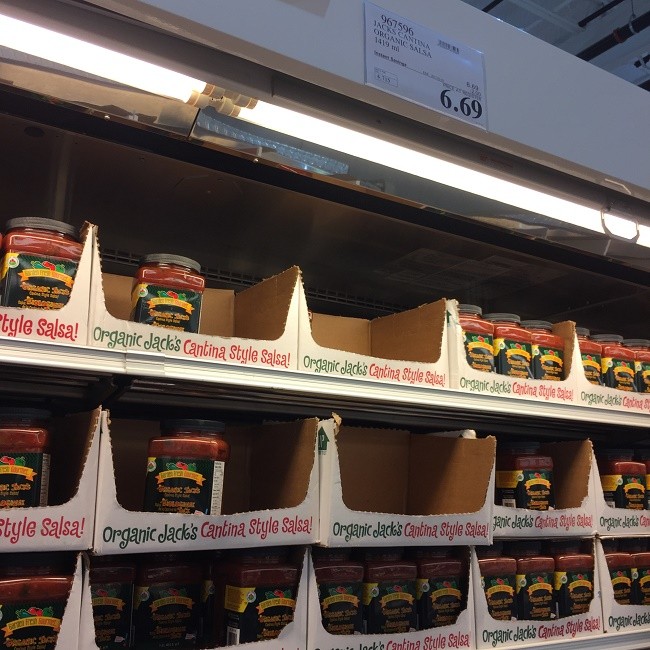 $2 off Jacks Cantina Organic Salsa 1419 ml $6.69

$4 off Glaceau Vitamin Water 15 x 591 ml $15.99
$2 off Tostitos Salsa 2 x 1.21 L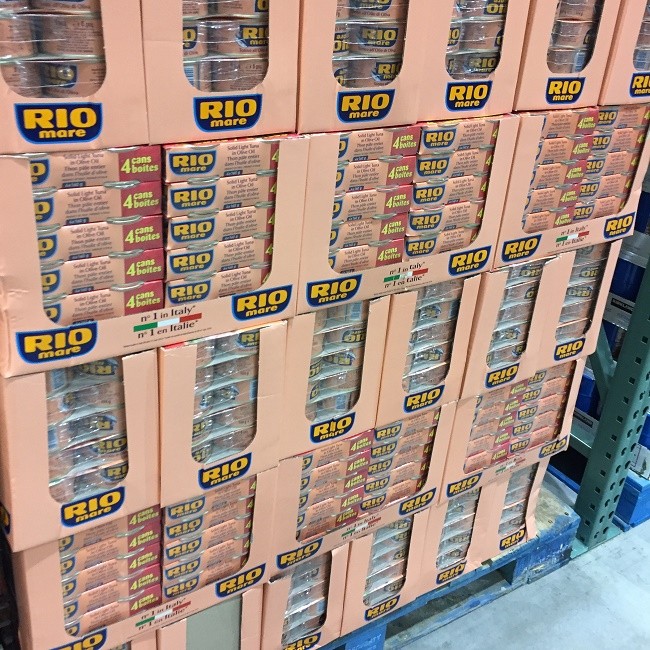 $3 off Rio Mare Tuna in Olive Oil 4 x 160 g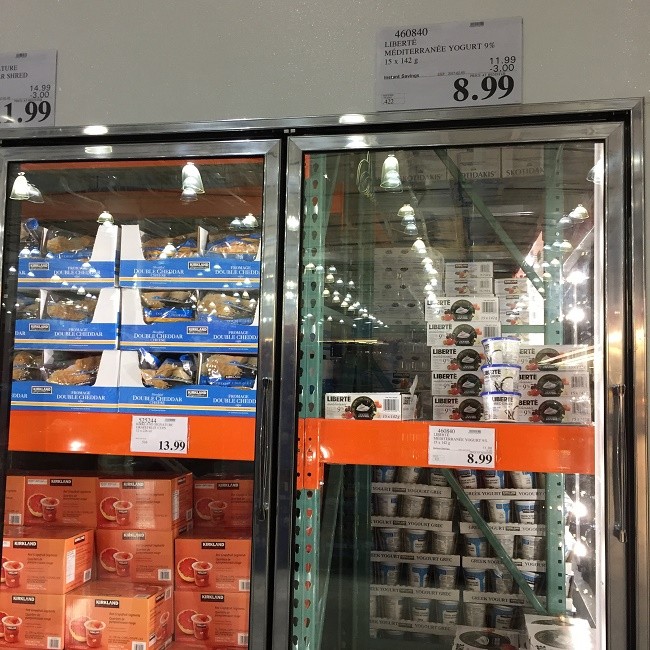 $3 off Liberte Mediterranee Yogurt 15 x 142 g $8.99
$3 off Kirkland Signature Double Cheddar Shred 2 Pack $11.9
$3 off Kirkland Signature Tex Mex Shred 2 Pack $11.99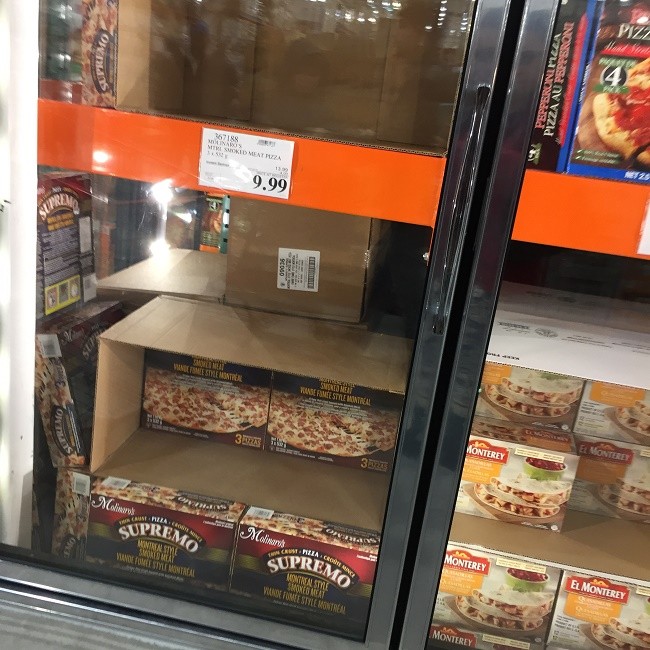 $4 off Molinaro's Montreal-Style Smoked Meat Pizza 3 x 532 g

$4 off

El Monterey Chicken and Cheese Taquitos 40 x 43 g
$3 off Cardinal Roadhouse Pork Back Ribs 908 g $10.99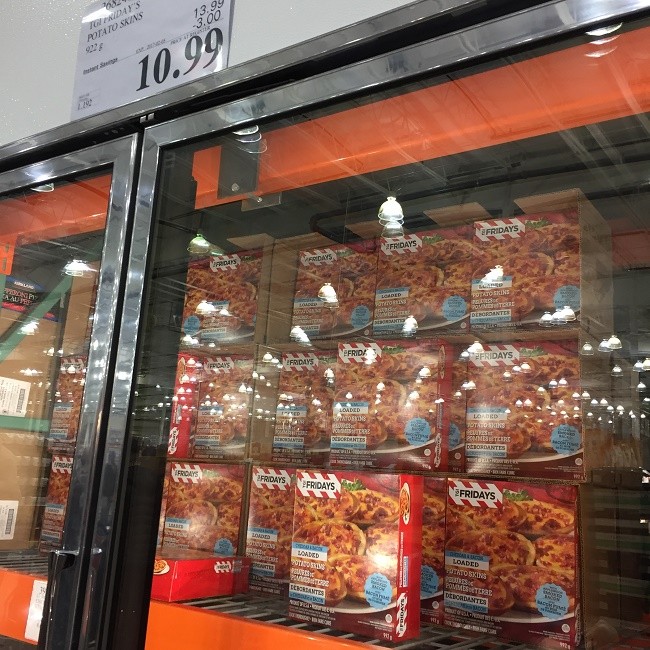 $3 off TGI Fridays Potato Skins $10.99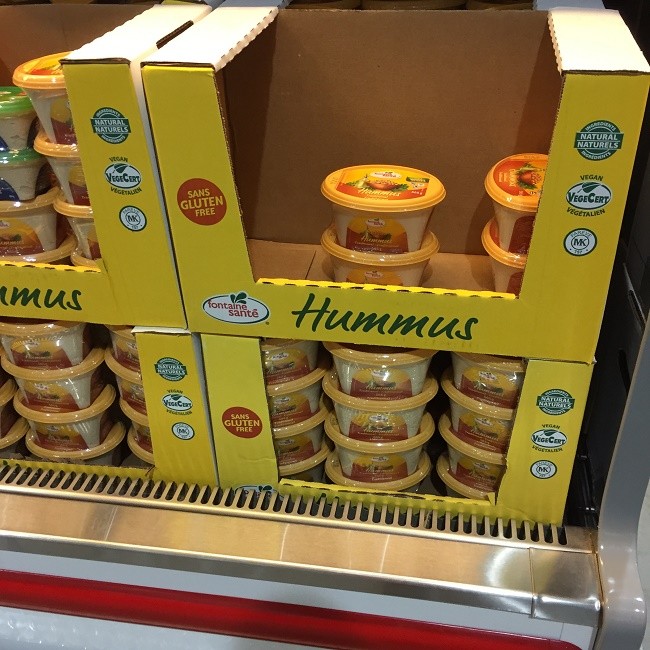 $2 off Fontaine Sante Traditional Hummus 2 x 565 g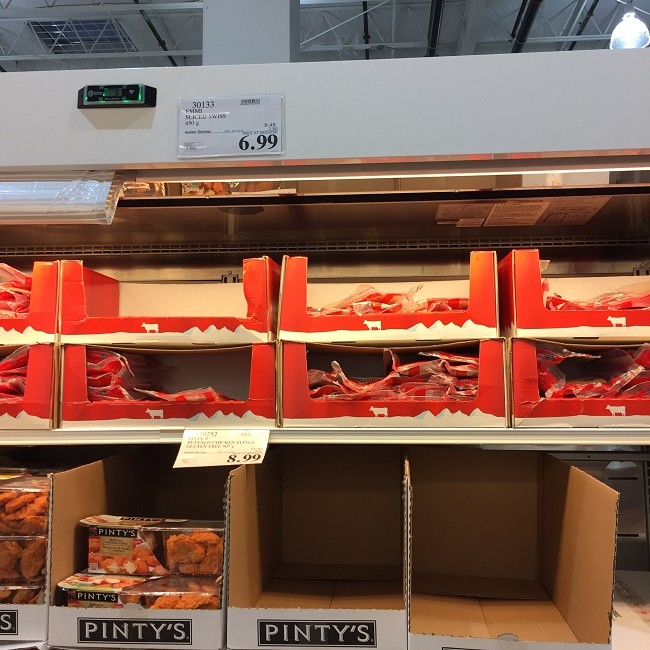 $2.50 off Emmi Sliced Swiss Cheese 450 g

$3 off Pinty's Buffalo Chicken Flings Gluten Free $8.99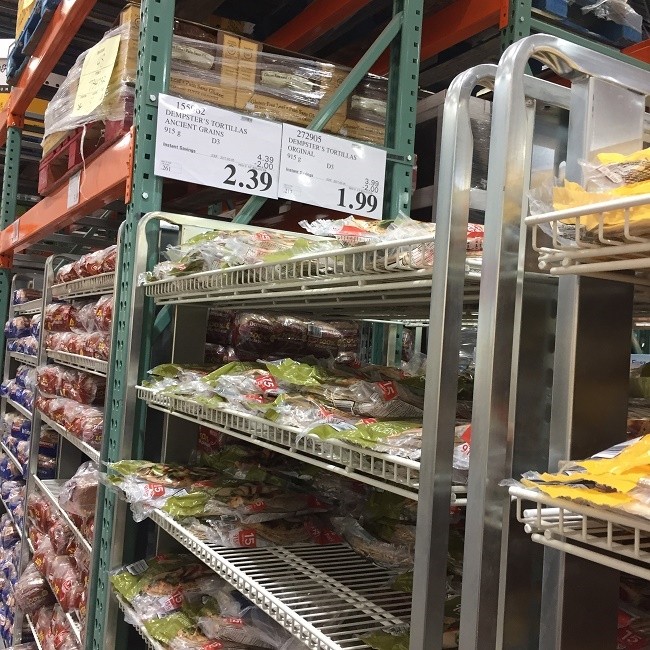 $2 off Dempster's Tortillas Ancient Grains $2.39

$2 off Dempster's Tortillas Original $1.99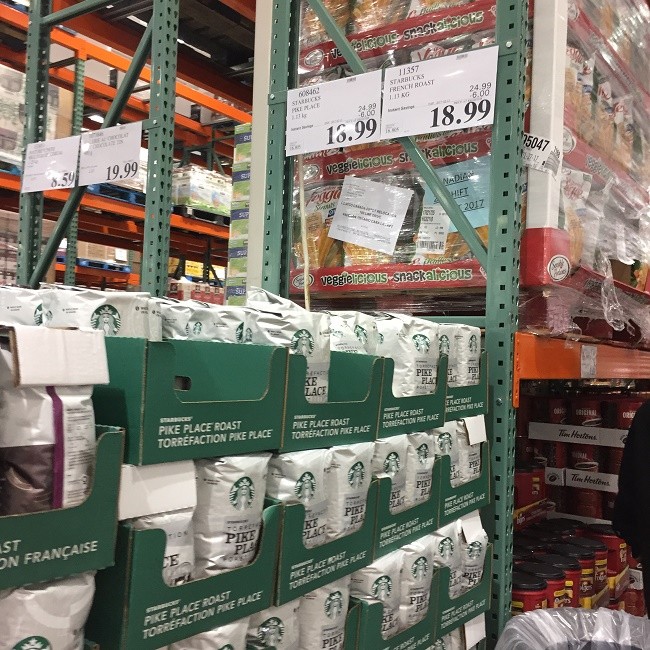 $6 off Starbucks Pike Place 1.13 kg $18.99
$6 off Starbucks French Roast 1.13 kg $18.99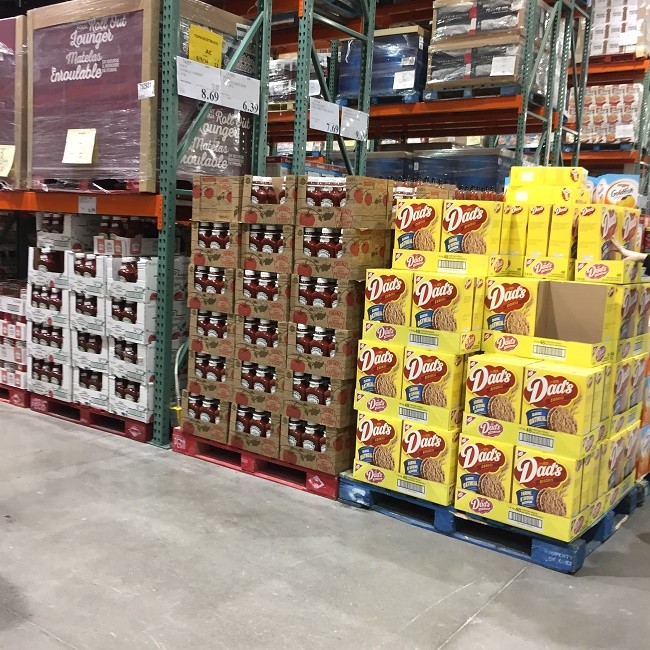 $2 off Dad's Oatmeal Cookies $8.69
$3 off Lunchmaster Ritz Snack Crackers $9.99
$1 off Kashi Quinoa Bars 40 Pack $10.89
$3 off Barkthins Dark Chocolate Almont $8.79
Household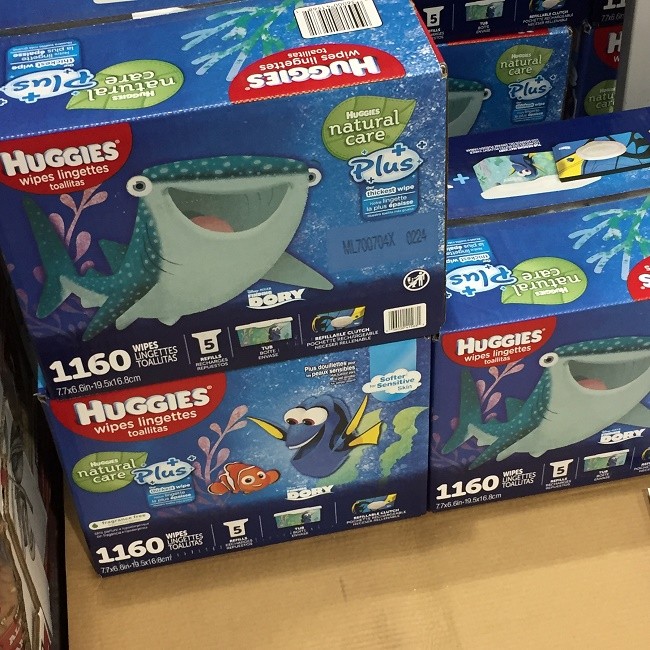 $6 off Huggies Natural Care Plus Wipes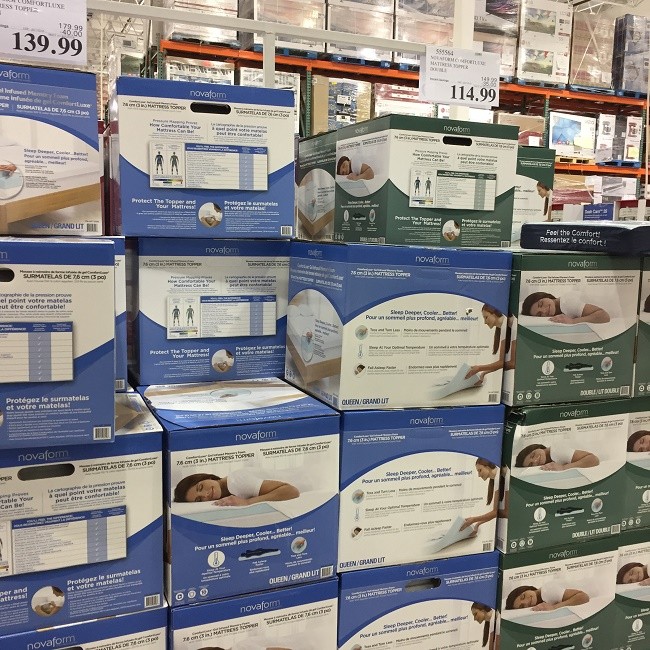 up to $40 off Novaform Gel-Infused Memory Foam Mattress Topper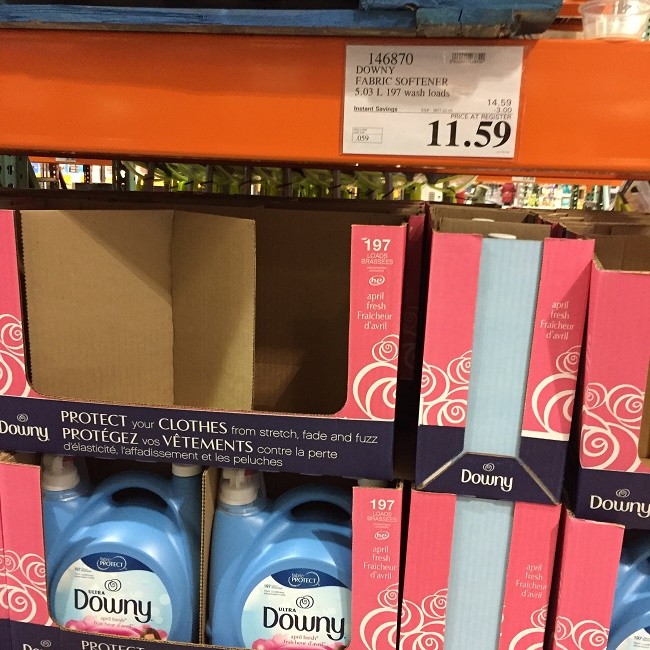 $3 off Ultra Downy Liquid Fabric Softener 197 washloads $11.59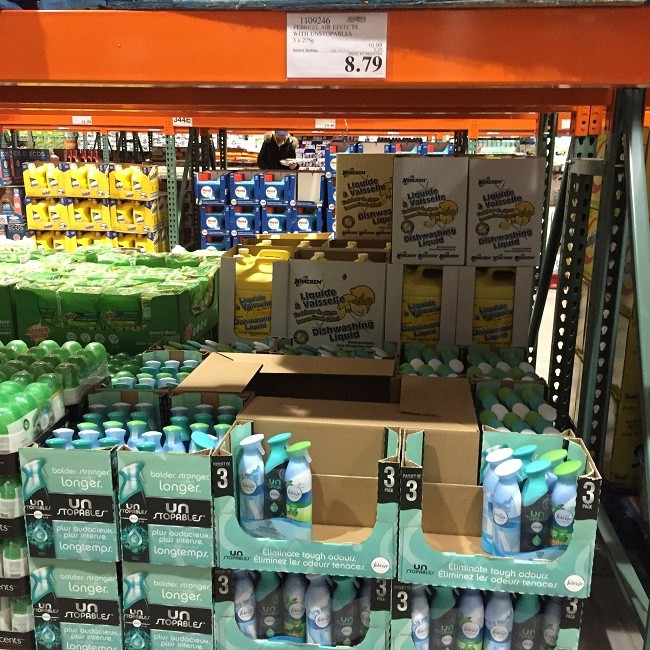 $2.20 off Febreze Air Effects With Unstopables 3 x 275g $8.79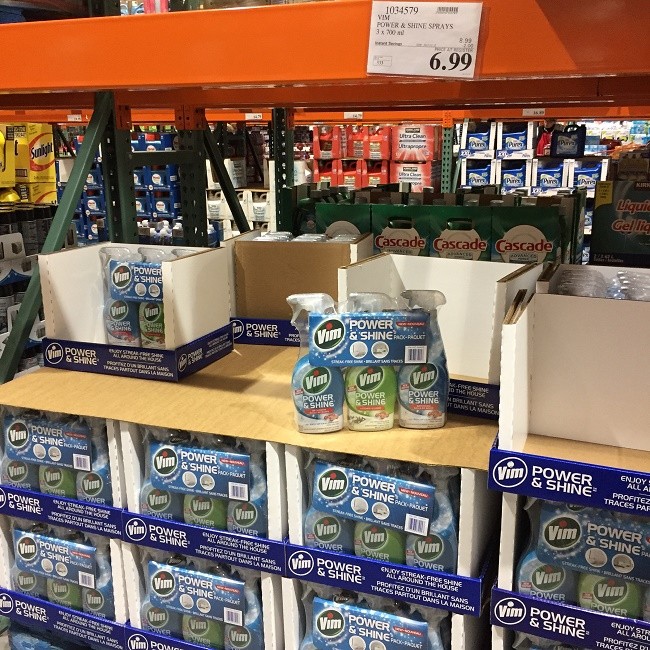 $2 off Vim Power & Shine Sprays 3 x 700 ml $6.99

$4 off Royal Chinet Pack of 150 $11.99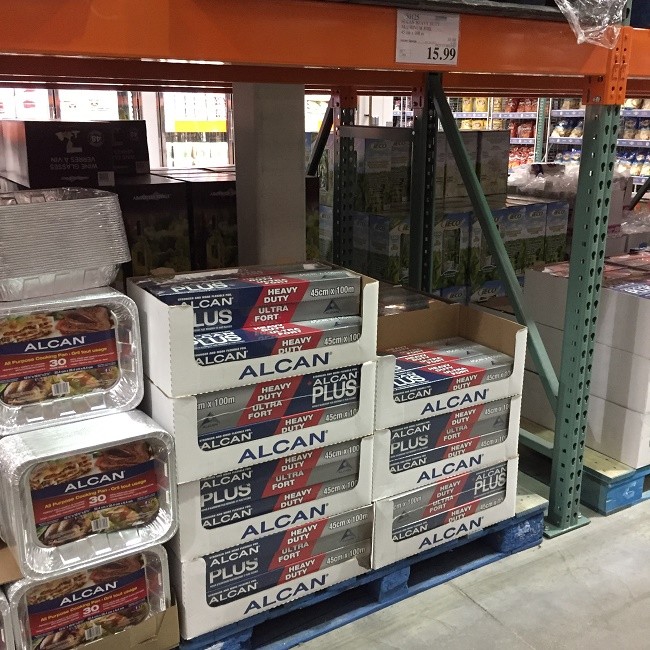 $5 off Alcan Heavy Duty Aluminum Foil $15.99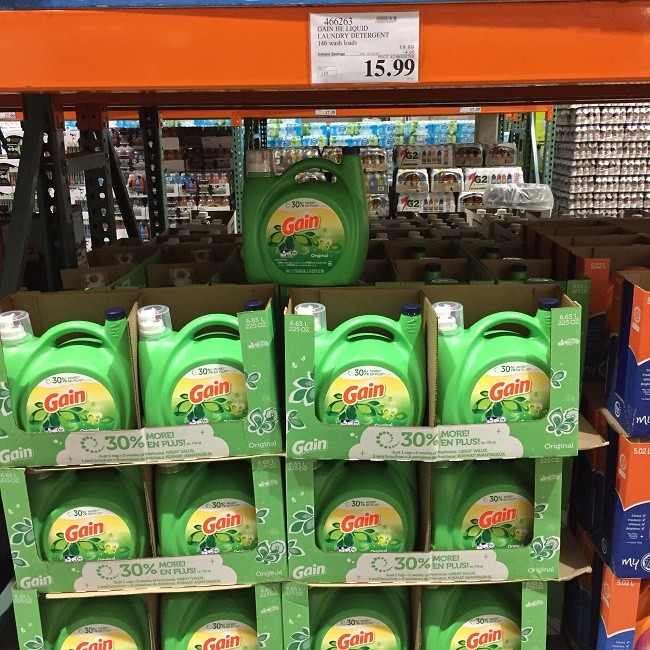 $4 off Gain HE Liquid Laundry Detergent 146 Wash Loads $15.99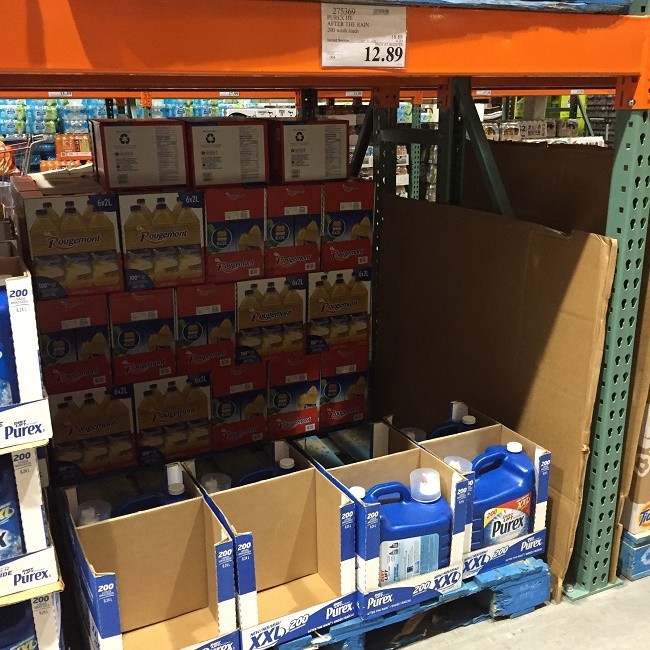 $4 off Purex HE Liquid Laundry Detergent 200 Washloads

$2 off Palmolive Liquid Dishwashing Soap 5L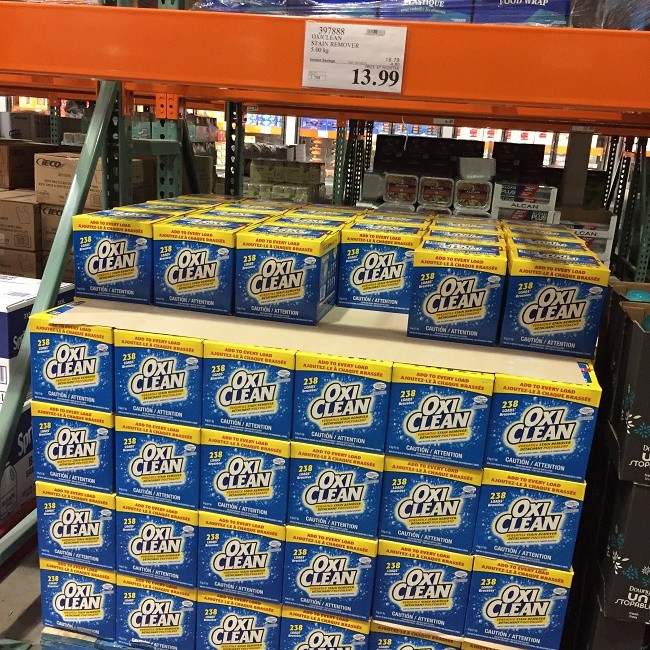 $4.80 off Oxiclean Stain Remover $13.99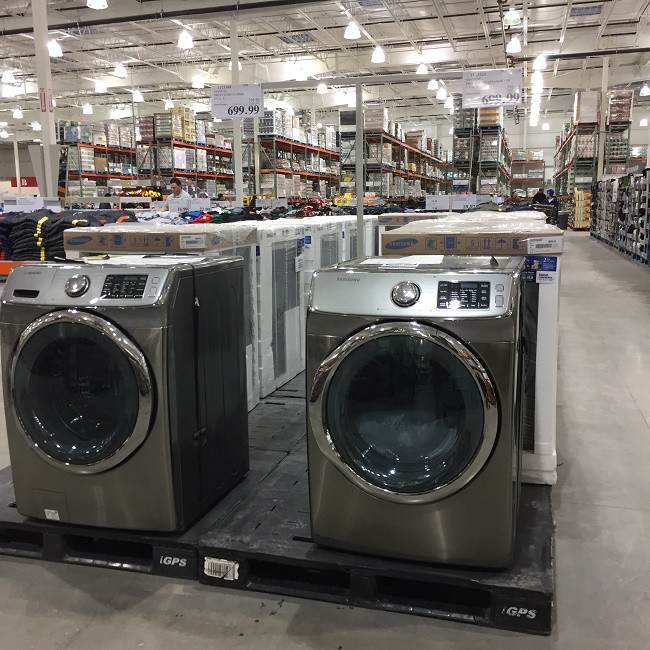 $100 off Samsung Front Load Washer $699.99

$100 off Samsung Front Load Dryer $699.99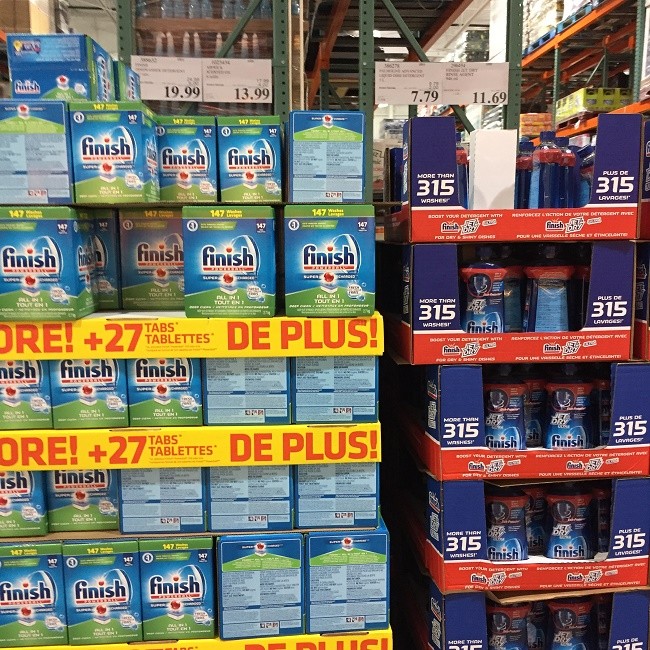 $4 off Airwick Scented Oil $13.99
$5 off Finish Dishwasher Detergent $19.99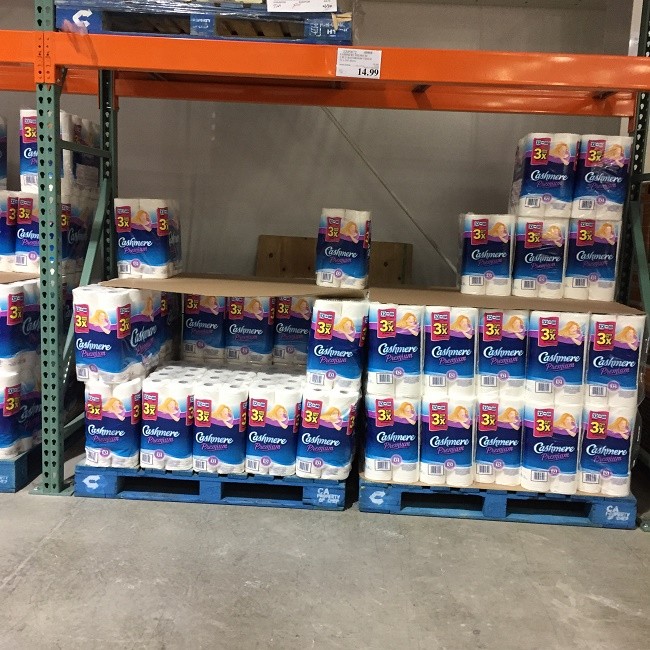 $5 off Cashmere Premium 2 Ply Bathroom Tissue $14.99

Pharmacy & Cosmetics
$40 off the purchase of 4 boxes of Acuvue Oasys 1-Day Sphere, 1-Day Acuvue Moist Sphere, 1-Day Acuvue Moist Multifocal and more contact lenses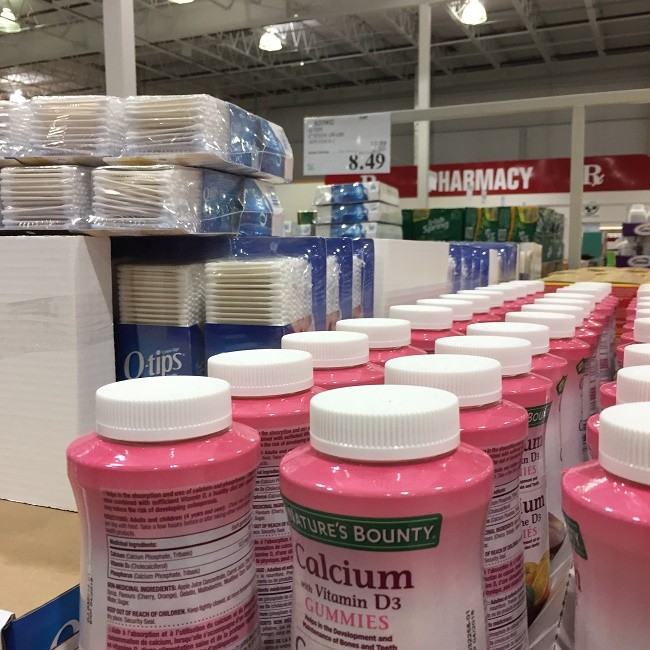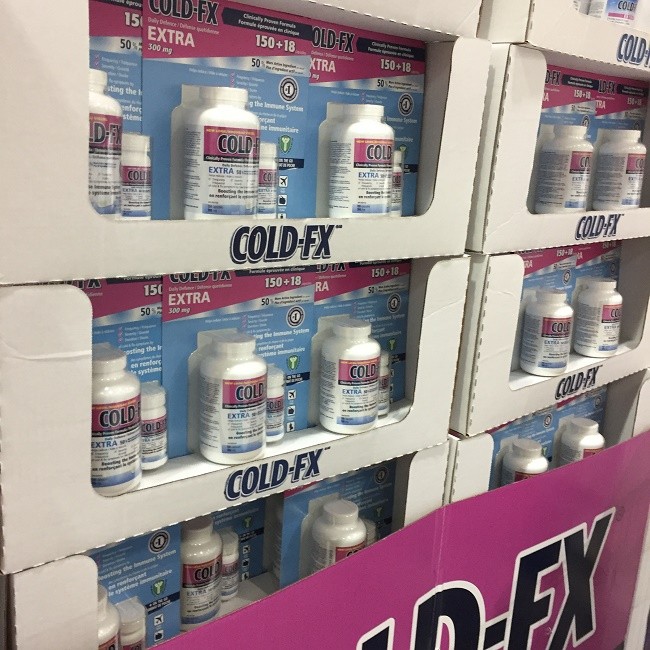 $12 off Cold-FX Extra Strength Immunity Booster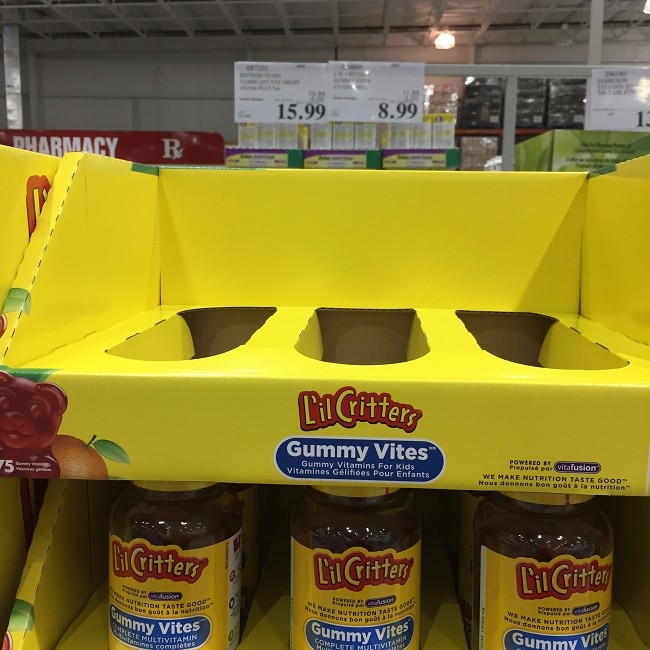 $4 off Refresh Tears Lubricant Eye Drops $15.99
$5 off Lil' Critters Gummy Vitamins $8.99
$3 off Jamieson Vitamin C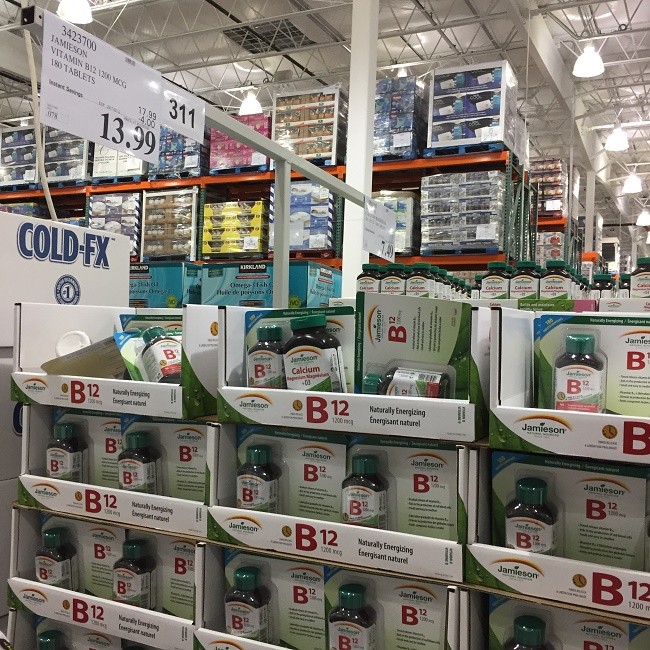 $4 off Jamieson B12 Timed-Release Vitamins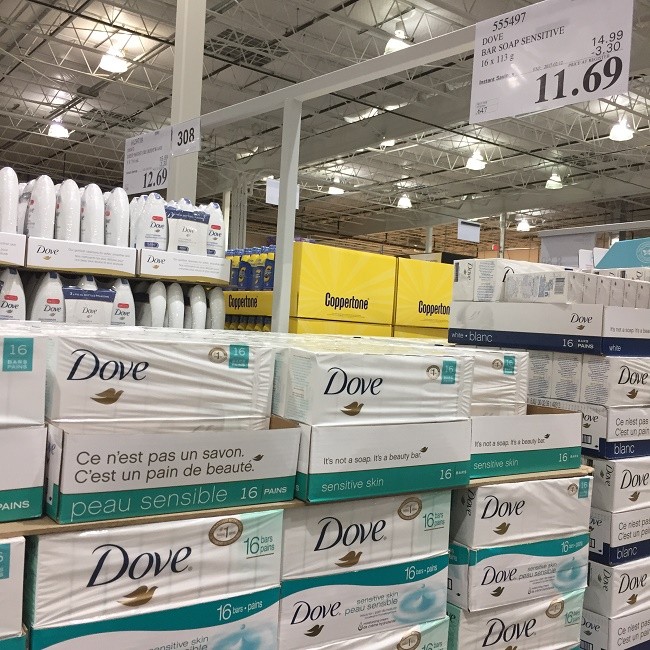 $3.30 off Dove Deep Moisture Body Wash $12.69
$3.30 off Dove Bar Soap Sensitive $11.69
$6 off L'Oreal Revitalift Day or Night Face Cream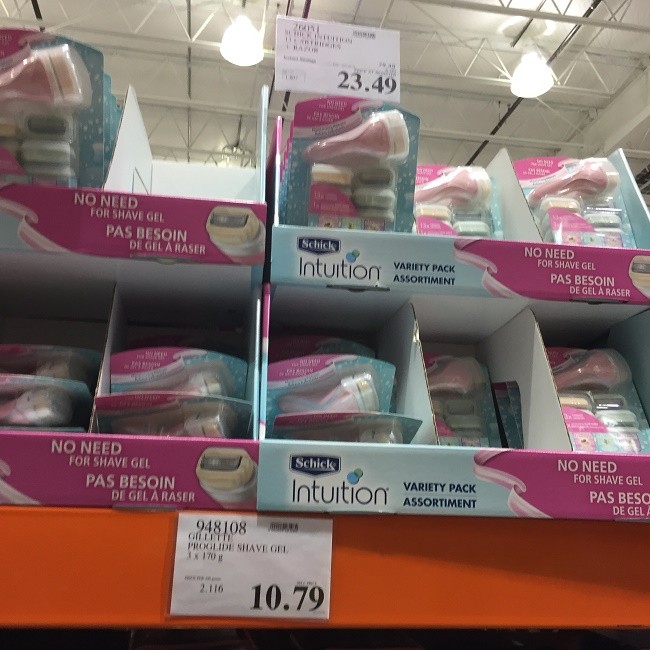 $6 off Schick Intuition Razor Cartridges 13 Cartridges + Razor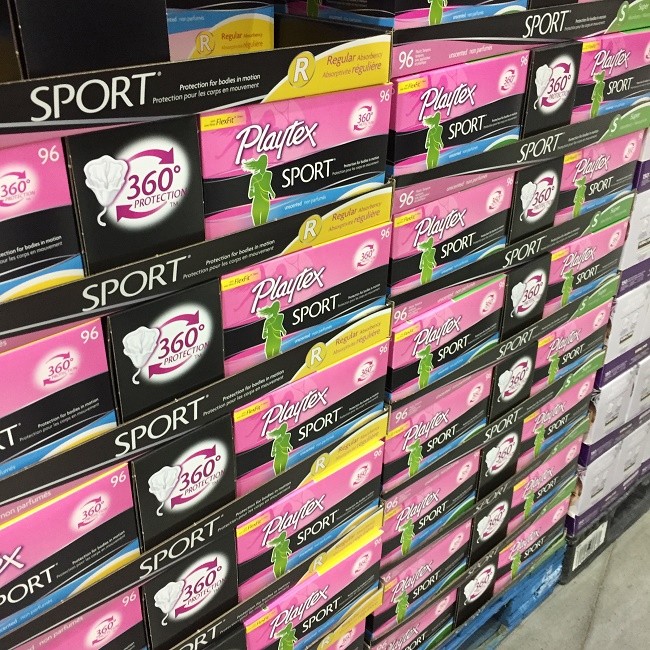 $3.50 off Playtex Sport Tampons Super Pack of 96 $12.49
$2.70 off Irish Spring Bar Soap 20 x 113 g
Pets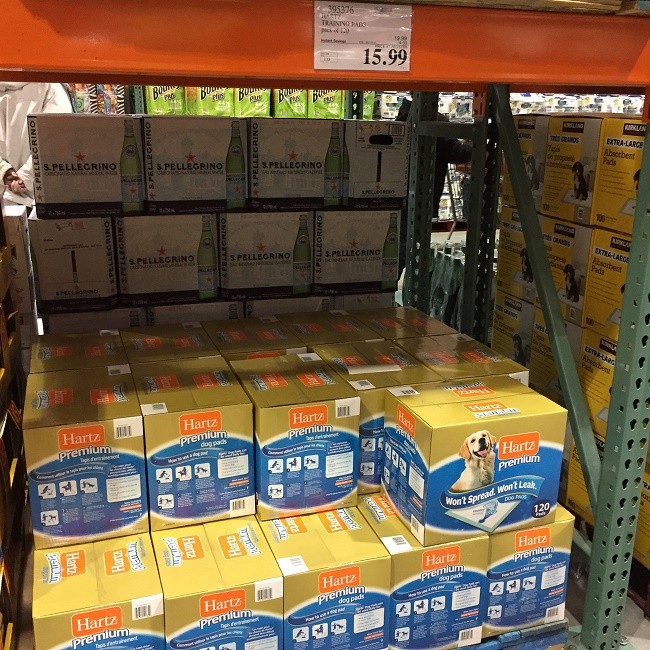 $4 off Hartz Puppy Training Pads Pack of 120 $15.99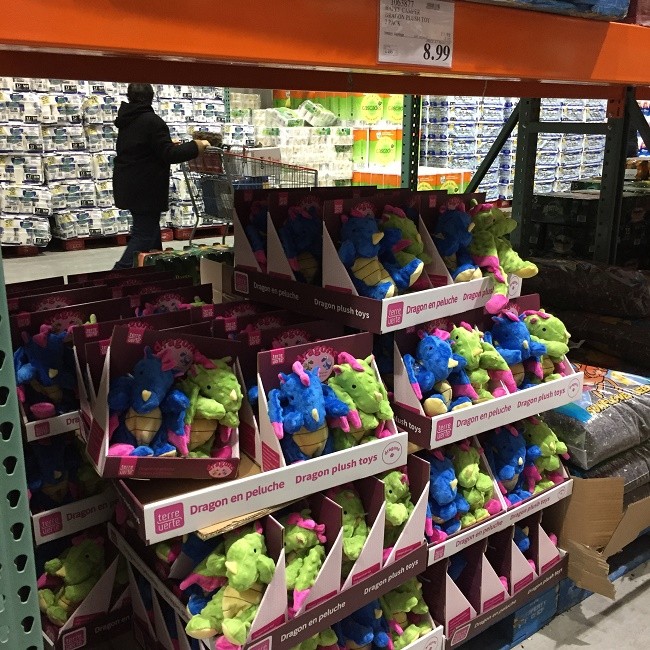 $3 off Dragon Plush Toy 2 Pack $8.99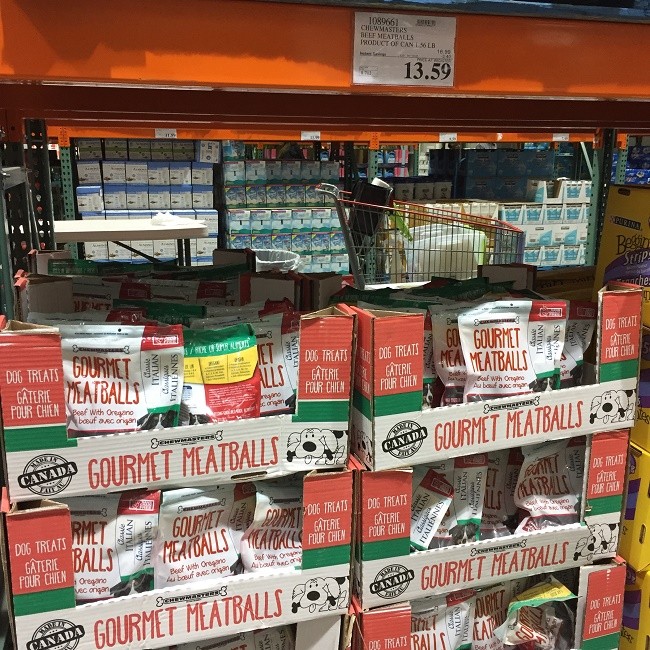 $3.40 off Chewmasters Beef Meatballs Product of Can 1.56 lb $13.59