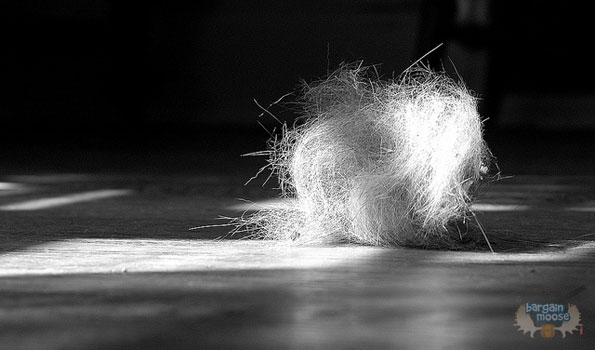 Save time cleaning with the Neato Signature XV robot vacuum. It's on sale for just $299 at Costco and was originally priced at $390. Shipping is also absolutely free.
Is your life plagued by never ending dust bunnies? Mine sure is! Two cats, a baby and a hubby will definitely do that to you. Vacuuming once a week just doesn't cut it anymore, especially since one of my fur babies sheds like a dog, but with our busy schedules, we simply don't have time to clean the house top to bottom more than once. It's for this reason that we have been looking into getting a robot vacuum.
In the spirit of saving money, we recently got a Vileda one for less than $50 but as great at it was, especially at keeping the cats entertained for a while, it just wasn't ideal. A robot vacuum is what we need, especially one praised for having the best suction on the market and this is exactly where the Neato Signature XV comes in.
On top of having the best suction, it's also one of the smartest robotic vacuums on the market as it features advanced laser guided mapping that allows it to know exactly where it's going and it will also remember where it has already been! It's also touted as being great for pet owners and allergy sufferers as it will pick everything up whenever you want.
Admittedly, reviews are mixed but I'm not worried. Even if I happen to get a lemon, I won't hesitate to return it to Costco as they have a wonderful return policy. From reading the reviews online, it also looks like Neato has wonderful customer service as all the people who complained of getting a lemon of a product were either refunded or sent a new robot vacuum. Plus, don't forget that for every negative review, there are plenty of others that just didn't post their positive reviews. Most would rather complain than praise! ;)
It's also the best price compared to anywhere else as both Amazon and Best Buy have it listed for $447.98. In fact, here's a snippet of a review from Best Buy's site as it definitely sums up this little robot very well:
We've had the Neato Robotics xv Signature Pro for about 8 months now. We are a multiple dog household, kid, careers -- the lot. Vacuuming isn't high on the list of favourite things to do. This robot vacuums our floors -- hardwood and tile, with throw rugs daily and thoroughly. Could I do better myself? Probably/maybe. Faster? Definitely. But as the Neato is working, I'm either doing other things, or I'm not home. Makes for great time management. Love this little bot!!!
(Expiry: November 9th 2014)