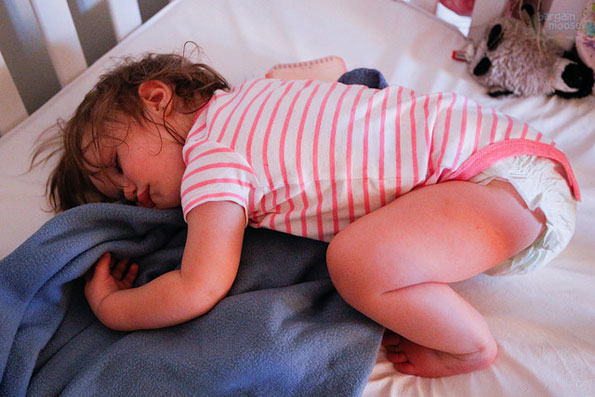 Have you been looking for a baby video monitor? Costco has a pretty awesome deal on one! During the next couple of days, you can save 51% on the Summer Infant Baby Zoom wi-fi video monitor and get it for just $110.24, instead of its usual price of $224.99. Shipping is free as well.
Think of this video monitor as it being a regular baby watching device but with added wi-fi capabilities. This means that you can watch your baby from your smart phone, tablet or laptop, whether you're at home or perhaps at work. It also has two-communication, so you could directly try to soothe your baby without actually going into the room.
As this is a wi-fi baby monitor, you can rest assured that it is secured with a login and encrypted video. Just make sure to make your password extra complicated with loads of different letters, numbers, capitals, etc.
It can also monitor the room temperature, and will allow you to pan, scan and zoom, whether during the day or night.
Arguably, at 2.5", the screen is on the smaller scale when it comes to baby video monitors but at this price, it should be more than manageable. You don't exactly need the largest screen either as after you get over the initial urge to check on your baby every single second, you will then only glance at it when you hear your baby stir or wake.
There are no reviews for this video monitor on Costco's site but at Toys R Us, where it's currently on sale for $249.98 (reg. $299.99), it has a total score of 3.5/5 stars with 16 ratings. Here's what one reviewer had to say about it:
I am able to scan the entire room. I like that I am able to view & communicate with them with either the original unit or with my phone. the screen on the unit itself is pretty tiny but it's a good size on my phone. The camera moves at the touch of a finger, faster on the unit, slightly delayed on the wifi. I like that you can add a second camera and I will likely use this as a nanny cam. It works well both in day light (colour) and in darkness (black and white).
Another reviewer pointed out the poor battery life, which they stated as coming down to 60% after two hours. I would argue that compared to other video monitors, this actually isn't too shabby! I have the Motorola video monitor and it seems that all I do all day every day is charge it. Poor battery life seems inevitable with baby video monitors, especially when these are techier like the Summer Infant one as it as wi-fi capabilities.
(Image Credit: stacylynn)
(Expiry: 24th May 2015)