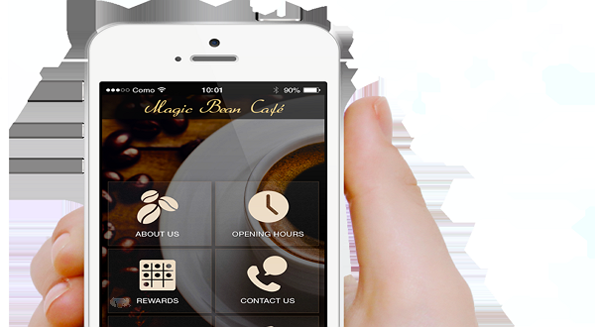 Good morning, my fellow Bargainmoosers! I've got an exclusive coupon for you all this morning that was provided to us by the fine folks at Como. When you use the coupon code below, you can save 30% on a platinum plan! You can choose to use their platinum services monthly (where you'd save $34.50 with this discount code), or yearly (you would save $345.01 on your order). For those who aren't aware, Como is a company that allows users to conveniently build their own mobile app on their website. It's easy, it's quick, and it's awesome! Also, you won't have to worry about paying any shipping charges, since this deal is for a web-based service. Nice!
Click here to check out this deal @ Como.com now 
Coupon Code: COMO-MOOSE-30
Discount: 30% off a platinum plan
Expiry: Unknown
With Como, you can easily create your own app for your business. Whether you're the owner of a restaurant, a non-profit organization, a school, a small business, or if you're running an event that you're trying to build interest for, then you should definitely check out Como, Even if you're a musician that wants to alert fans about your next gigs and songs, you can use Como's services. You can even easily integrate links to photos, videos, e-merchants, and social media pages. You can check out all of Como's features by clicking here.
As a person who's dabbled in the app-creating field, I know how challenging it could be when you're working on these from scratch. Thankfully, Como makes it easy for users to customize their app to their liking. It would have made my experiences that much easier, that's for sure!
I've included a brief review of Como's services from a satisfied customer (Dr. Robert Lofsky, Wilmot Veterinary Clinic) below:
"Since I have a relatively new practice and am currently building my client base, the app is great because it's innovative, helps people discover my clinic, and makes my practice stand out."
Even if you're not familiar with apps, I highly recommend that you check out today's deal, just so you can see what Como can do for you. Happy hunting, Bargainmoosers!