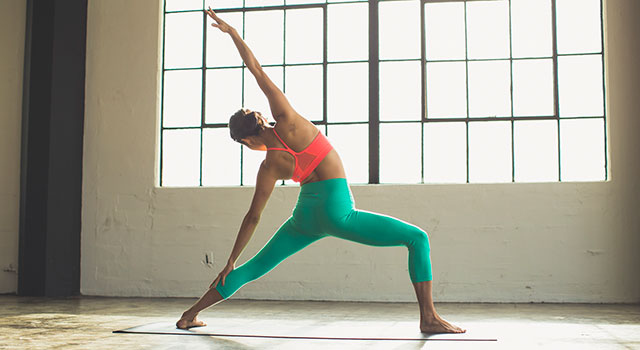 Lululemon clothing is the in thing to have for women and youth alike. When I am browsing through my local mall I guarantee that almost every young woman or teenager I see is wearing something Lululemon. So if Lululemon clothing is trending in your household, then you may want to check out their "We've Made Too Much Section" to see what kind of deals you can snag to wrap up and put under the tree this holiday season. Hint, hint - someone can get me some of these items as Christmas gifts! You will even get totally free shipping.
So ladies and gentlemen - start your engines! You can snag some awesome athletic and outerwear from Lululemon Canada in their We've Made Too Much Section and the prices are much better than the original prices on these products. I personally need some new yoga pants so I am happy to oblige. Here's a look at some of the items on sale right now:
There are so many sale items available from Lululemon.com for women. You can really get carried away with anything from stocking stuffers to new apparel for yourself. I totally purchased this Skinny Fly Away Tamer Headband. It is just $7 and it will help tame my curly hair when I want to pull it back. As a mom, some days I just don't have time to try and tame my wispy, curly hair.
If you are looking for an adorable way to keep warm this winter, then definitely take a look at the In Flux Jacket. It is available in an amazing tiffany blue colour and is sure to keep you a little warmer. This jacket was originally $128 but is now just $89 while quantities last. There is also the Departure Vest which is great for days like today. Not warm enough to brave just wearing a sweater, but not cold enough to wear a full on jacket. This vest was $108 but it can now be yours for just $54.
Guys, you are not as lucky as the women when it comes to shopping at Lululemon.com. The items on sale start at $19 and the selection is not as strong. The items are still fab though. The Surge Jacket is something I could picture my boyfriend wearing easily. It comes in two colours, one is a blue and white pattern and the other is just grey. This jacket was $128 but it is now just $89. There are quite a few outerwear items available for men at great discounts right now, so take a browse through Lululemon.com and see what you can snag for yourself.
Lululemon.com has one totally awesome feature. They offer free standard shipping with absolutely no minimum purchase. So get shopping! You can spend as much or as little as you like and you won't have to worry about any extra fees. Sounds like a great deal to me!
(Expiry: Unknown)