Summer is coming to an end, but Clinique Canada is sending the season out in style. Instead of holding just one sale, they're giving you the chance to Spin to Win your offer!
All you need to do is head to the Offers page on their website, find the Play for Clinique Treats section and hit the "Play Now" icon.
When you click the "Play Now" button again, you'll see what looks like a slot machine. You have three chances to hit the button and match three "C" symbols.
If you do, Clinique will ask if you want to redeem your prize (or try again in 24 hours). And if you choose to keep it, the free gift or discount will be applied to your cart.
Here are all the prizes you could win: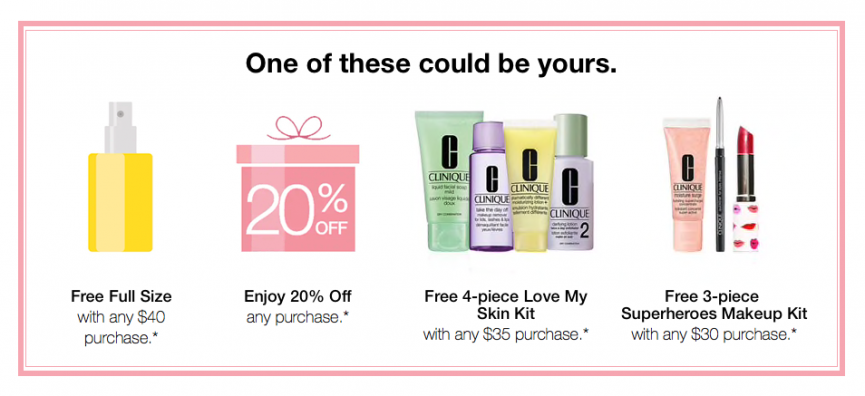 This deal runs until Sept. 1 at 11:59 PM PST, so you only have a few days left to take a spin. But the best part? You can claim a new offer every single day until this sale is over.
And while the fine print does say that this offer is available to US residents only – don't worry. I tried it out for myself a couple days ago and scored 20% off my order. The package is on its way to my Canadian address with no problems, so you'll be fine, too!
Orders over $50 ship free when you sign up for Clinique Smart Rewards.