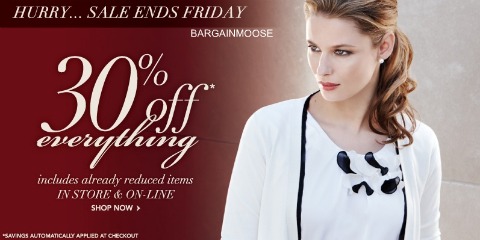 Wow. Cleo continues to launch sale after sale. Right now they have brought back their 30% off everything sale and have paired it with the coupon I mentioned about a week ago for $5 shipping. This is a sweet combination as sale items are also an extra 30% off.
Remember to use the coupon code 5SHIP to get free ground shipping on your order.
Last time I posted about Cleo, Mooser Ada shared these wonderful words with us:
Thanks for sharing info about cleo. I bought some stuff last week when it was 30% off everything. Since shipping was a flat rate, I ended up buying 4 items. All of them were terrific.
Sale goes through Friday, 22nd of October, 2010. Online and in store.