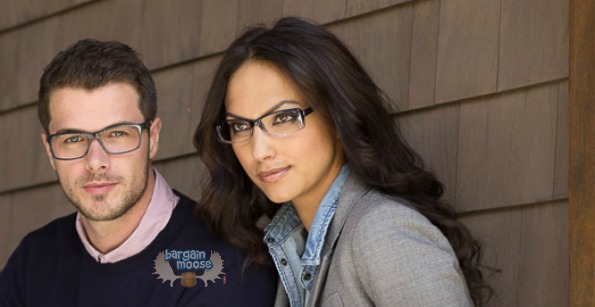 Clearly Contacts has two promo codes in honour of World Sight Day tomorrow. The first will get you $25 off your next order (after this one), plus free shipping when you spend $100 or more on contacts. The second will get up to 50% off glasses and free shipping. Normally, you'd need a promo code to get free shipping on orders over $149, so this is not a bad deal.
Click here to shop @ Clearlycontacts.ca now
Coupon Code: WORLDSIGHTCL
Discount: $25 off and free shipping
Coupon Code: WORLDSIGHT
Discount: up to 50% off and free shipping
Expiry: 15th October 2013
Let me tell you about these coupon codes. The contact lens code is great, if you plan on buying anything from October 16th to the 31st, because that is when your $25 credit will be valid. If you don't happen to use your credit, but need to order some contacts now, you are still getting free shipping when you spend over $100, so take it and run.
The second code is on glasses, and says it is up to 50% off, but doesn't say which glasses will be discounted the full 50%. I think you should get the glasses you like and hope for the best. It also doesn't say if there is a minimum spend, so this coupon is a good one.
Before you buy any glasses or contacts ever, you should always check the Clearly Contacts page in the forum.