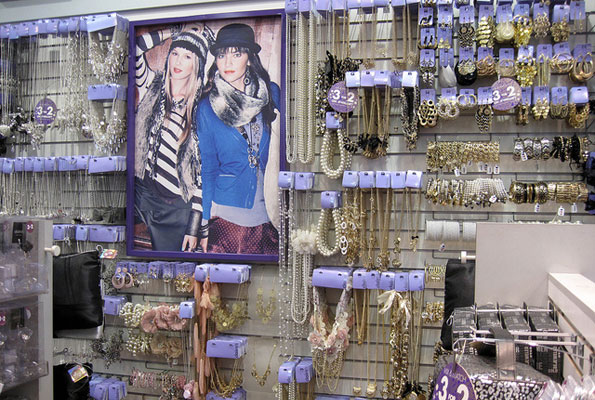 Having just launched their Friends & Family Event, Claire's is rewarding all of its customers with a 25% discount on any order. Even better is that this code can be combined with the clearance $2 deals to save even more!
Click here to shop @ Claires.com now
Coupon Code: BFFAMILY25
Discount: 25% off everything
Expiry: Unknown
Claire's is the perfect store for young girls and even teenagers but I'm actually planning to take advantage of this sale in an entirely different way. Last week, I set out to get my baby a gorgeous headband inspired by the many adorable ones I have seen on Pinterest but much to my surprise, I discovered that all the best ones can retail for as much as $25 apiece! I actually did walk into a Claire's store as well but they all seemed too hard or rough for my baby's sensitive skin.
This inspired me to go on a hunt for materials to make my own but I have to say that it definitely didn't turn out to be as easy as I first thought it would be. I ended up getting my supplies from Fabricvilleand Michael's but with the Claire's $2 clearance deals, I can get even better supplies for a fraction of the cost as they all come further down to just $1.50 with the above code:
That's just what I plan on using the sale for but for any of you shopping for young girls, then there are plenty more cool finds to pick from like the knit beret for just $1.50 (reg. $12), but keep in mind that some virtual digging is required to find the items that either you or your girl would love because there is just so much to choose from.
In fact, I might actually try the airbrushed salon nails as they come down to just $1.50 (reg. $7) and come with 24 acrylic nails and glue. We all know how expensive it can be to get nails done at a salon or even buying similar kits at the drugstore or Walmart, so these definitely have potential, even if they only last for one night (maybe even prom night for any of you with high schoolers)!
The only drawback is that shipping is at a flat rate of $11.95 per order, which is rather high, especially if you're not looking to spend a lot. The way I see it though is that if you shop the clearance deals and use the Claire's promotion code, then the amount you save will pay for the shipping fee.
(Image Credit: thinkretail)