They're Back! Mother's Day Totes $14.50 @ Chapters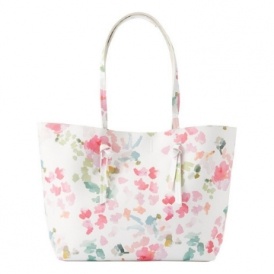 Spring is here, and that means Mother's Day is coming up – and Mother's Day totes are officially back at Chapters Indigo!
We wait all year for these bags to pop up, and I'm in love with this year's colours. There are four in all (blush, aqua, black and floral), and they have plenty of room to carry your books, snacks and all the other essentials.
From now until May 12, you can pick one up for just $14.95 if you spend at least $40 on other products at Chapters online or in-store.
So if you want to order one for yourself or your mom before the big day, you can score a pretty great bargain now. If you don't reach that $40 minimum spend, one is $39.50.
But if you can wait a little (and don't mind if some colours start selling out), you might be able to score one for even less! After Mother's Day, Chapters tends to mark these WAY down, so stay tuned for news on that! Whenever you choose to buy one, orders over $25 ship free.