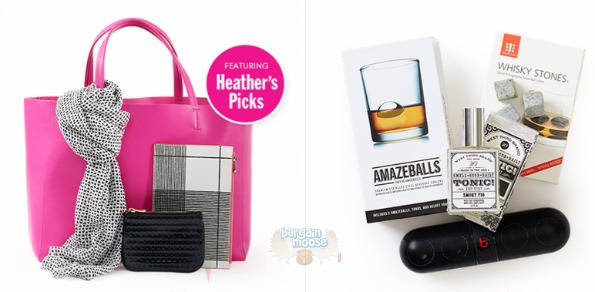 Chapters Indigo Canada just released a coupon for this weekend. Receive 15% off all regular-priced treats, decor, style, home, paper, and more.
Click here to shop @ Chapters Indigo Canada now
Coupon Code: XOXO
Discount: 15% off regular-priced items
Expiry: 15th February 2015
As I made very clear above, this coupon is only valid on regular-priced items. Even within those items, there are a fair number of exclusions, which i have listed below:
Excludes: books, sale items, all electronics and accessories (including Apple and Kobo), LEGO products, all Kate Spade New York products, American Girl products, Rosetta Stone products, Music, DVDs, Used Books, Love of Reading Donations and gift cards
It helps to know your exclusions up front so you do not spend time frustrated at why the coupon will not apply to your account.
While LEGO is excluded, other fabulous toys are included in the sale. I think thisConfetti Ukulele is both adorable and a great gift for a child. The Ukulele is simpler to learn than other instruments and makes for instant music making. If you have never heard Amanda Palmer's Ukulele Anthem, then check it out here! I think you will be inspired. The Ukulele costs $34.95 at Chapters Indigo, but after coupon, you will pay $29.71 and receive free shipping (as the toy is over $25).
The Valentine's Day gift shop has many love themed gifts for him, her, and children too. This Lace Heart Pouch — Black & White retails for $16, but comes down to $13.60 after coupon code. The pouch measures 6" x 1" x 4.25" and can be used as a makeup case, for transporting and storing jewellery, and other things. I find such pouches are very versatile.
Surprisingly, Jellycat is not excluded from this coupon. Jellycat is a specific brand of very soft plushies that I used to collect (and still own). I think they are one of the best plushies ever created. However, most coupons tend to exclude the brand. I just tested the coupon on this Bashful Bunny Beige - Large that retails for $60. After coupon code, the bunny came down to $51 with free shipping. I like the larger bunnies because they make excellent substitute pillows for sleeping with.
Even though you cannot combine this coupon with sale items, it is still a good offer for those things that rarely go on sale.
Receive free shipping on orders of $25 or more. For this and future Chapters Indigo coupon codes, please visit our forum.