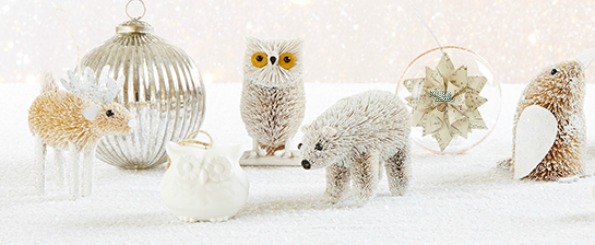 For three days only, Chapters Indigo is having an online exclusive pre-Black Friday sale and I see some great deals not worth missing before you start shopping their Black Friday deals on Thursday.
With Christmas on its way, baking might be on your list of to-dos. I can't bake, but my husband loves to, so these two books on sale Monday and Tuesday only will definitely please the cookie-crumblers we love. The Art and Soul of Baking is now only $9.50, with a regular list price of $44. The other baking book is What to Bake & How To Bake It, now only $20.90, was $39.95.
Get 10% off select Beats by Dre, with prices ranging from $170 to $251.
Other book deals available during the pre-Black Friday sale include Saga Deluxe edition volume 1 in hardcover on pre-order for only $29.92, regularly $52.50. Also, you can get all James Patterson Middle School books for $9.49, with a regular list price of $15.99. These are great to stock up on for the kid who might be bored on those two weeks off!
If you are looking for a cute and fun gift for the techies among us, look no further than Sphero 2.0, now $100, regularly $130.
I feel like all of a sudden, everyone around me is having babies. While I'm done having babies, I love shopping new baby gifts and Chapter's Indigo has 20% off Baby's First Christmas gifts. There is a wide range of items in this category, with everything from sock monkey onesies to silver pettiskirts. There are also the traditional baby's first Christmas frames and such, but I absolutely love this Santa's Message Plate set, now $32, was $40. This is definitely an idea that will pass down as an heirloom.
Socks and underwear are probably on everyone's list to Santa, at least I know they are in my house. These shearling socksaren't just any ordinary sock. They are a soft cable knit with a plush shearling lining on the inside. They sound completely luxurious. Regularly $34.50, now $10 off and $24.50.
And if you are like me, ornaments are also on your to-buy list. I love getting new ornaments each year for my tree and right now you can choose from four different collections and get 30% off when you buy four more hanging holiday ornaments. I love the snow & ice collection.
Shipping is free on orders over $25.
(expiry: 26th November 2014)