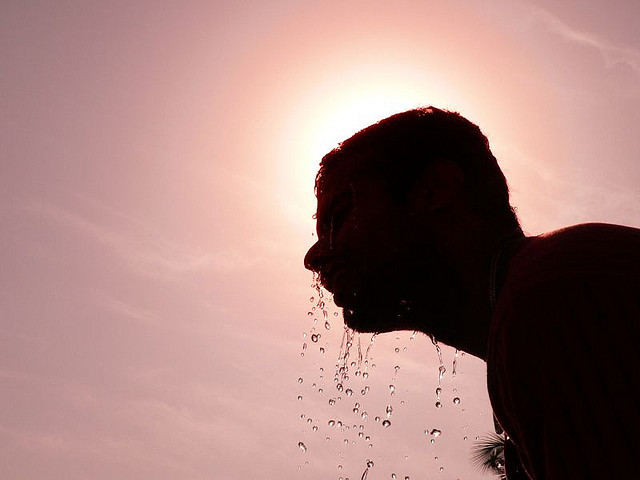 Chapters Indigo has a literally "hot" deal on right now: the Jamie Oliver grill on sale for $60, with a regular price of $120. This is all part of Chapters Indigo's master plan to get you up to 75% off a huge number of items during their summer sale. There's lots more to see here, folks.
This grill is perfect for those with a small balcony or deck or who want something portable to take with them to the beach, camping and more. It is a charcoal grill and the perfect size of 16" tall and 16" diameter. It has a durable frame made from stainless steel, so it can take a little bit of banging around during travel. I tried to price compare Jamie's grill, but I didn't see it for sale from too many other places in Canada. Amazon had it for over $80 from a secondary seller.
Your BBQ wouldn't be complete without lemonade (hard or not). I'd love to get this modern lemonade dispenser. Too often when I have people over, I'd have to go back and make drinks constantly. This solves that problem with a big batch of drinks, and the bugs can't get in. I think I'd even use this on a regular basis, putting a healthy drink inside, as the cool-to-use factor would hit my kids and they'd want to drink whatever is in it (even if it is lemon and water), just because it is easy to get. It was $39.50, now $27.
There are a number of sections on sale, like up to 80% off city portrait books, up to 75% off baby, home, style, and so much more. You can also get up to $70 off iPads with retina display.
Chapters Indigo always offers free shipping on orders over $25, which is a nice, low threshold, especially when you are getting items at such a discount.
(Photo credit: Rosh PR)
(Expiry: unknown)