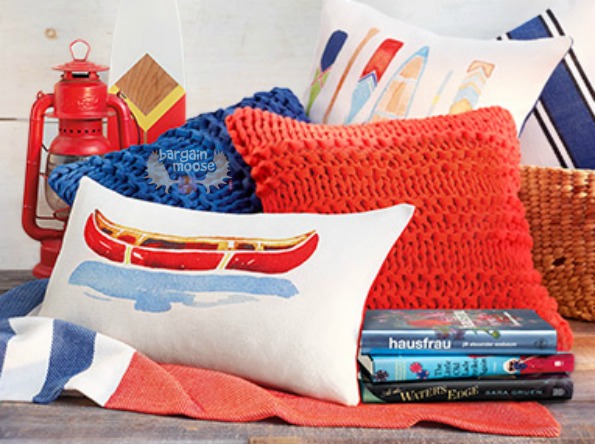 While Chapters Indigo already has a low threshold for free shipping ($25), getting it even lower down to free shippingis so much better! Until the end of the day Thursday, you can buy whatever your little heart desires at Chapters Indigo and you won't have to pay any shipping costs or worry about getting your total up to a higher amount.
Chapters Indigo also has some hot deals on for you to pair with the free shipping happening. If you looking for a "hot" Father's Day gift, how about a book about BBQing. I don't know a man alive who isn't the master of his grill, although some are more masterful than others. Men seem to be drawn to fire, whether that is over a firepit or a grill. Get him one of the classic recipe bookson sale for only $15 right now. Gastro grilling sounds like a fabulous way to get your meat fix and you know dad will love it. Regularly $29.
If Dad likes art and he likes bikes, this Scootin' 11x11 art print is seriously unique and only available through Chapters Indigo. Regularly $44, now only $11. What I love about giving other people art is that they'll remember it. Other gifts get used up and forgotten, but when you have it hanging on your wall, you really can't forget, and that makes it special.
While we have mentioned the snow toys on sale, have you ever realized that snow toys can also be used in sand? I packed away all of our sand toys into our trailer and recently on a very hot day my kids wanted to go to the beach. I thought, hey why not, and took their sno stompers to the beach and they were a hit! Regularly $24.95, now $12.50. Also, when I was in Cuba, there was this guy who would build elaborate sand castles and sand animals each morning. He used very few tools but one that he had was a sno brick maker. If you can do it with snow, you can definitely do it with sand. This was regularly $6.95, now $3.50 and you can order just this and not worry about shipping.
(Expiry: 4th June 2015)