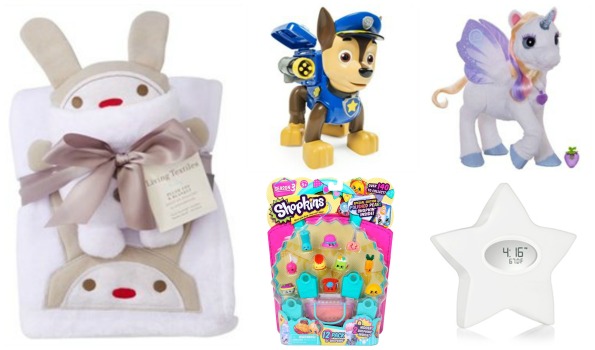 Here we are, on the fourth day of the "5 Days of Toy Sales" at Chapters.Indigo.ca. The last two days will give you 25% off toys and baby items, which is also part of their Black Friday sale that I told you about in the wee hours this morning. The last three days we have seen 20% off select items such as Playmobil or Winter toys, but today and tomorrow we can get 25% off everything in the toys and baby section. That unfortunately excludes LEGO and American Girl products which are usually excluded from Chapters promotions. Spend $25 to get free shipping, which isn't much at all really.
While 25% off might not seem like much, it really is a fab discount especially when it applied to items that rarely go on sale like LEGO, Playmobil, Shopkins and such. This 25% off discount for Black Friday Canada 2015 at Chapters.Indigo.ca also applies to baby items, so if you have a kid or infant you need to Christmas shop for... then get shopping!
Toys
The very first thing I checked is that this discount applies to Shopkins. Shopkins have been extremely popular since they were launched, with toy stores often selling out as soon as they get them in stock. So for 25% off, this is quite a marvelous deal. It won't be hard spending $25 in that section for your kids.
If your child has asked for a unicorn this Christmas, you will be able to make their wishes come true. The FurReal Friends StarLily, My Magical Unicorn was $119.95 but with the 25% discount you will be left paying just $89.96. This toy is $150 @ Sears.ca and $140 @ ToysRUs.ca.
The Pat Patrol Mission Chase is also available at a better price than anywhere else thanks to the Black Friday sale at Chapters Canada. This popular toy is on many Christmas lists this year, with parents cringing at the $80 price tag. Thankfully with 25% off, this Paw Patrol item works out to be just $59.96.
Baby
The baby items are seriously too cute over at Chapters.Indigo.ca. They have everything from baby clothing, baby shower gifts, baby books, nursery items, baby toys and so much more. Where do you even start? Since Christmas is coming, let's start with the Baby Gifts section shall we?
The Serenity Star is a perfect device for any nursery. It is an electronic feeding and sleep system that will be a helping hand with taking care of your new baby. It has an electronic feeding diary, room temperature indicator, sound machine, night light and of course a clock wrapped up into one tiny, perfect package. This adorable little luxury was $99.50, but with the 25% off you will pay just $74.62.
The Holiday Plush Bunny and Blanket also caught my attention. This adorable set was $39.50 but i snow $29.62 which even qualifies for free shipping. This set comes with a blanket and plush toy. These sets are great for bedtime, travel, and even just to snuggle up on the couch.
Also keep in mind that you will get an additional 10% off your purchase if you pay with Visa Checkout! While it may not sound like much, it turns your discount from 25% off into 35% off. Much better, right?
If you spend $25 or more at Chapters.Indigo.ca you will get free shipping too, which is always a sweetener to any deal.However, this only applies to some items. Larger items have their own shipping fees which you can take a look at as you are checking out.
(Expiry: 28th November 2015)