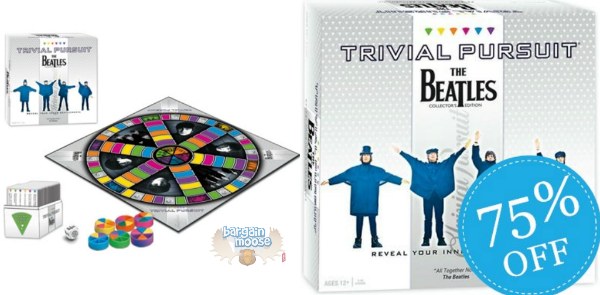 Trivial Pursuit: The Beatles Collector's Edition is a must for any Beatles fan! It includes 6 categories including history, songs, movies and more: over 2,500 trivia questions covering two decades of everything Beatles. Originally $39.95 this game is marked down to only $9.99 at Chapters Canada.
I have the Beatles #1 CD, complete with 27 of their Greatest Hits. Though The Beatles were well before my time, and before my parent's they have pieces of music that offer timeless joy. They are also a piece of rock history that should be known!
Use Chapters coupon code OLAUG11 mentioned previously for an extra $5 off your order!
Free shipping on orders of $25+