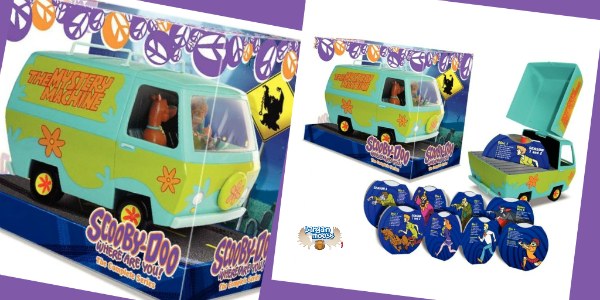 I don't know if anyone is nostalgic, but I am. I LOVE Scooby-Doo: Where Are You! and I could sit and watch it for hours. In fact I do, every time it is on Teletoon Retro, which I just found out I don't have anymore. The complete collection (Seasons 1 - 3 including all volumnes) is only $64.93 (discounted to $69.93 but use OLSEP11 for an additional $5 off) from $99.90.
The disks are all bundled up in the spiffy Mystery Machine complete with Shaggy and Scooby. It is a full 8 disk set! Remember to use the coupon for that extra $5 off, which brings it down to the $64.93 price.
Any other Scooby and the gang fans out there? If so, what is your opinion on Scrappy? I don't like him.