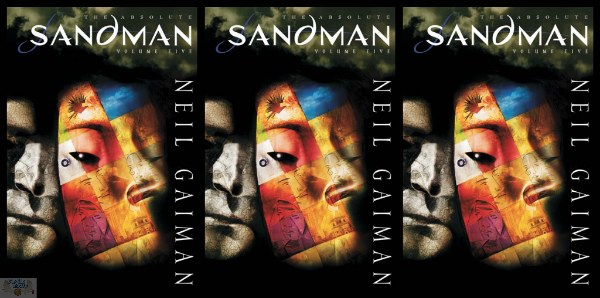 Not often will I mention a pre-order in our deals blog - but this one will save you a lot of money. If you are a fan of the Sandman by Neil Gaiman, you probably know of the Absolute Sandman volumes.  On November 8th, 2011 they will be releasing Absolute Sandman Vol. 5. Retail price for it is $112.00 - and right now with pre-order you can get it for only $70.22, (make sure you use your free Plum Card!) Plus use the $5 off Chapters coupon OLAUG11 and bring the book down to only $65.22!
These gigantic hardcover books are a must for any lover of Neil Gaiman's works! The book will be 520 pages long, and match perfectly with your current collection. My hubby owns the first 4 volumes and is very tempted by this deal! I personally love Neil Gaiman's writing but find the novels a bit too graphic for me.
Here is what is included in the book:
THE SANDMAN: ENDLESS NIGHTS
THE SANDMAN: THE DREAM HUNTERS
SANDMAN MIDNIGHT THEATRE
Evidently their are 2 versions of Dream Hunters in the book, should be interesting!
This item qualifies for free shipping.