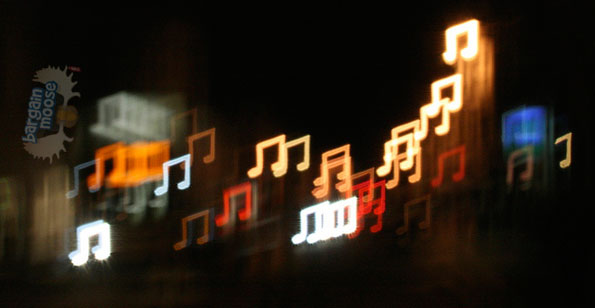 Blast your music anywhere with the JBL OnBeat micro speaker dock with lightning connector. It's currently on sale for just $49 at Chapters Indigo. It was originally priced at $99, thus putting the current price at a 51% discount.
Sometimes when I'm out, I listen to music on my headphones but don't want to use the speaker once I'm home so as not to run down the battery on my iPhone. My iPhone's battery life is already pretty terrible and I certainly don't need to make it worse! But sometimes, you just don't want the music to stop and the JLB OnBeat micro speaker dock is sure to help.
I really like it for two reasons. The first being that you can just place your device on it and that's it. There is no shuffling around for a wire or even looking for your device's input. Secondly, I also love that it doubles as a charger! Just the second point alone is a major factor as if you're using a smartphone to play your music, then it's certainly awesome to be able to combine both music playing and recharging in one go.
Plus, you can also either plug it into the wall or use four AAA batteries. I definitely suggest that if you're using it at home that you plug it in but it's also great that it can be taken on the go. You could for instance take it if you're visiting someone or maybe on trips like a camping one.
I mentioned by iPhone but the JBL OnBeat micro speaker dock may also be used with just about any smartphone as well as MP3 players with USB connectivity or tablets.
This little speaker dock is going fast and if you have been in the market for one, then now is definitely a good time to get it as on Amazon's Marketplace, the cheapest you can get it for is $70.79 and it's also much more expensive everywhere else as well:
Plus, you will also get absolutely free shipping! Usually, shipping is free on orders over $25, so this speaker dock would have shipped for free anyways but as Eva blogged about it yesterday, Chapters Indigo is also offer free shipping on anything right now. There is no required minimum to get free shipping and you have anything shipped for free but only until October 2nd 2014.
(Image Credit: Daniel Paxton)
(Expiry: 4th October 2014)