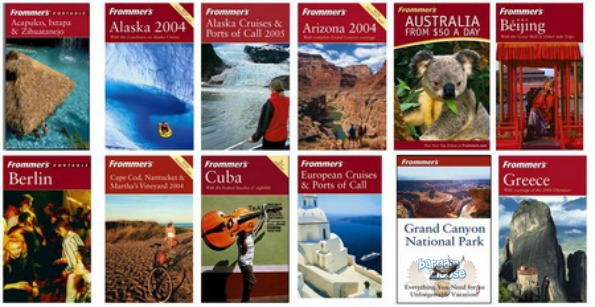 Summer is coming, and so is the time to travel! Are you going anywhere this summer? If you are, check out Frommer's Travel books to plane your journey. Select Frommers Travel books are now 50% off.
The Frommer's books cover many popular travel destinations. They have a lovely New Zealand Day By Day Guide, for only $15.19 (Reg. $31.99). I went to New Zealand last year and you really do need to invest in a good travel guide to take advantage of such a beautiful country.
I have been to England a few times, but never invested in a guide book. I really think I should, maybe I would enjoy my trip even more. Frommer's has a couple choices, pick up the Frommers Best Day Trips From London for $11.39 (Reg. $23.99), Frommers Great Britain Day by Day for $17.09 (Reg. $35.99), or Frommers England and the Best of Wales 2012at $14.24 (Reg. $29.99).
Depends on what you want the book for.
Expiry: Unknown