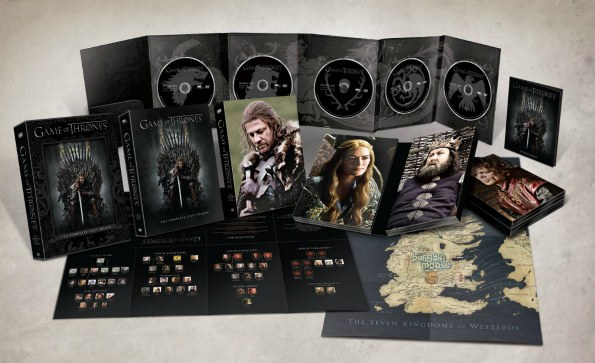 The complete first season of Game of Thrones is out on DVD at Chapters Canada, and on sale for $45.99, which is 39% off the regular price of $74.98. Plus, take an extra $5 off with coupon code MARCH032012 and suddenly this is the best price in town for only $40.99.
I price compared with Amazon Canada where it is priced at $44.99. You are saving an additional $4, which is equivalent to 10% the sale price.
This series is well loved so far, with great ratings like this one from Amazon:
I will freely admit to not being a fan of many HBO shows. I loved Entourage, but that was it for my HBO fandom. Then along comes Game of Thrones. As an avid sci-fi and fantasy fan, I was a little skeptical...but I have to admit that this show was brilliant from top to bottom. The sets, the storyline...the acting. All top notch!
I have never seen the show, have you?
Expiry: Unknown