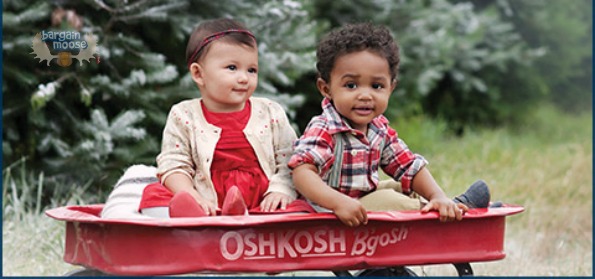 Carter's OshKosh has a sweet promo code out right now that will save you a $20 bill on your $75 order, even on sale items. While it is too late to get it for Christmas, there is still time to get your kids new clothes to wear back to school in January and save quite a bit of money.
Click here to shop @ Cartersoshkosh.ca now
Coupon Code: SAVE20
Discount: $20 off $75
Expiry: 24th December 2014
While there is also a coupon code for $10 off $50, we've had an exclusive coupon code for $10 off $50 at Carters OshKosh for a while now, which you can use at anytime until the end of the year (including during all the Boxing Day sales)!
Of course, I looked at all the sale items before I went anywhere else. I love plaid shirts on little boys and in fact, all of my boys each have an OshKosh B'Gosh flannel plaid shirt and they look adorable in it. I find it is casual but dresses them up enough that they look like little men. Regularly $18, and now on sale for $10.99, you might want to pick up a few as all sizes are available. I love matching my boys (even when they don't).
For the girls, I swoon for all the cute tees that Carters has. This hand-drawn chipmunkis seriously super cute and very cheap! Regularly $8, now $5.99. For the older girls, this french terry pullover is very all-purpose and would fit with so many outfits and not to mention be totally comfy. With a regular price of $18, it is on sale for $9.99.
If I had a baby boy, I'd be in luck, because there are too many cute teeswith funny phrases, at prices starting at only $2.99 (regularly $7).
If I picked up three plaid shirts, three tees for toddler girls and six tees for baby boys, and the pullover, my total would be $78.87. But then I'd add my coupon and pay a total of $58.87 and get free shipping, for a total of $138 worth of clothing. That's really amazing.
For all of the best Carter's OshKosh coupon codes, check the forum. Did you know you can pop your email into the box on that page to be alerted to all the new coupons for Carters OshKosh?