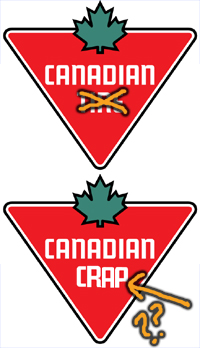 This is a special one day only deal for you Canadian Tire shoppers! On the 28th of March only, if you spend $50 in-store @ CanadianTire, you'll get a free $10 gift card!
This deal was spotted in a local paper, so I really don't have a lot more info on it. This is all I know:
Total purchase must be $50 or more before taxes, excluding gift cards, auto service labour, Marks Work Wearhouse and other select merchandise. See in-store for details. Promo card must be used by April 4, 2009. Offer valid only at participating Canadian Tire retail stores.
If you were thinking of forking out $50 or more for a few bits and bobs, then March 28th 2009 would be a good day to do so!
A guy I know calls it "Canadian Crap." I have to say that I disagree, you can sometimes get great bargains there! I don't know about their auto maintenance though, I have heard pretty bad stories about that aspect.