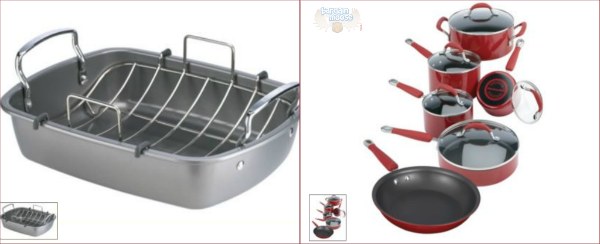 Canadian Tire has 2 fantastic in store deals on KitchenAid brand items - each are 70% off. Both are available in store only however you can view the products online.
Reg $339.99 | Now $118.79
The alternative link for the cookset is right HERE (showing the discounted price) and includes the 'bonus frying pan' but does not include the original price. according to the add the combined regular price would be $395.98 with the frying pan.
Both are utterly fantastic deals and I had to share them!
Deals end the 13th of October, 2011.