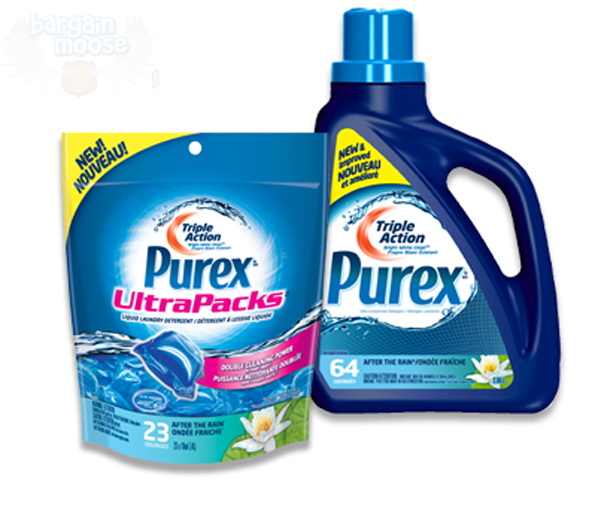 Another hot freebie, that I wanted to blog up ASAP in case it runs out! This time, it is a free sample of Purex Liquid Detergent, or the Purex UltraPacks detergent - free samples and free shipping is good... :)
If you've ever claimed a free sample from them in the past, you won't be able to get another one and they tell you that at signup - makes sense! So this is a nice little freebie for the Purex first timers.
Terms:
Allow 6 weeks to receive your sample. Offer available while supplies last. Canadian residents of the age of majority. Samples will only be sent to a legitimate Canadian household address. Limit of one request per household address.
You can choose either the liquid detergent, or the ultrapacks. I really prefer liquid detergent, it's what I have used in my washer for years and years. I know that the little pre-packaged ultrapacks can be handy, and they do regulate your amounts quite well. But I usually use less detergent than they say on the container - saves a little money, as the bottle of liquid detergent goes further.
(Expiry unknown)