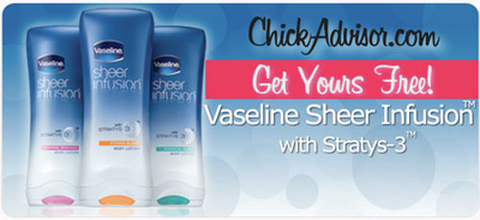 Get in quick! I just got an email from Chickadvisor telling me that they are giving away 1000 free full-size bottles of Vaseline Sheer Infusion!
This will probably run out very fast, so sign up as soon as you can.
Please note this offer is open to Canadian residents only and there is a limit of one per household. Products are given away on a first come, first served basis. Filling out the form doesn't guarantee you will receive the product, it is only the first 1000 who will get it, but we will disable the form as soon as possible once the 1000 units have been claimed.