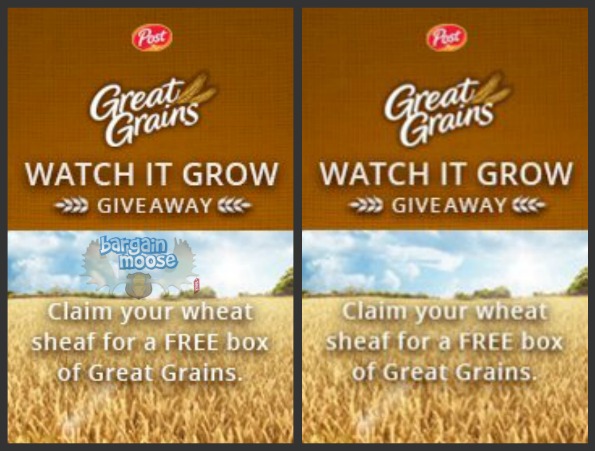 Hurry on over to Great Grains Canada's Facebook site to get a free box of Great Grains Cereal! You will need to have a Facebook account to get this deal.
Once you like Great Grains Canada, click on the Watch it Grow Giveaway and you can claim your wheat sheaf. Once all 10,000 wheat sheaves have been claimed, you'll be mailed a coupon for a free box of Great Grains cereal.
Great Grains Cereal is a less-processed cereal full of whole grains and a high source of fibre. They come in three flavours - Blueberry Pomegranate Ancient Grains, Nut Medley and Raisin Date Pecan. Right now there are over 4300 still available (out of 10,000).
Expires: As soon as 10,000 have been given away