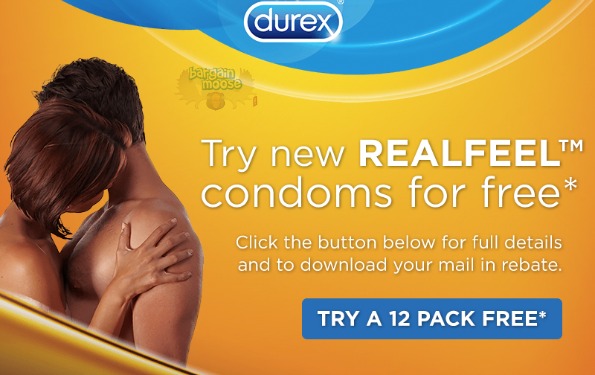 Durex Condoms has a great offer right now that is in the form of a mail in rebate to take advantage of.  Buy a pack of ReelFeel Condoms and fill out the mail in rebate to get the entire cost of the purchase back!
There is no better way to try out a new product then to get it for free! Mail in rebates are a great way to do that.
All you have to do to get this deal is buy a 12 pack of ReelFeel Condoms and fill out the mail in rebate form linked above.  You will receive up to $18.24 to cover the cost of product, taxes and postage, by mail.
Purchases must be made between April 1 and July 13, 2014 and all requests for refunds must be
 received by August 13, 2014.
There is a limit of 3,000 refunds on a first come, first serve basis. That means you will want to do this deal sooner rather than later to make sure you are one of the 3,000 people to get the refund.  The refund will be in cheque form and you will get it within six to eight weeks after sending it.
To receive your refund by mail, complete this Official Refund Form, attach the original dated cash register receipt from where you purchased any one Durex ReelFeel 12-count product with the purchase price circled, and the Universal Product Code (UPC) handwritten on the receipt.
(Expiry: 13th July 2014)