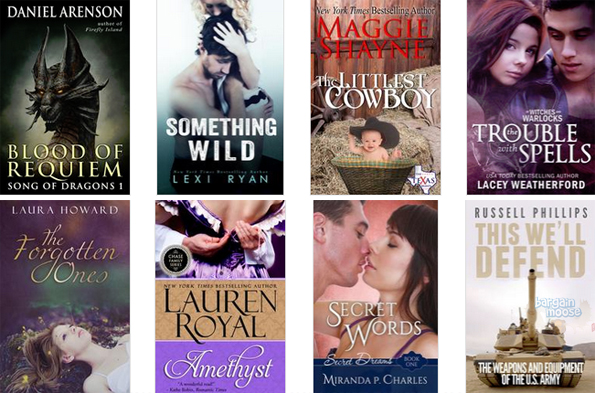 We last mentioned this deal back in May last year which was quite a long time ago. We've got a lot of new Moosers since then and I'd like to write about the offer again, to let you all know about what you can get. On this special page at Kobo.com, they're offering a range of eBooks totally free – they won't cost you a penny. These books are the first in their series from various authors.
Here's what Kobo say about the offer:
On this page you'll find short stories, novels, and first titles in a series, and all of them are completely free! So, try out a new book today - risk free. You just might end up finding a hidden gem or a new favourite author.
We're all savvy shoppers here on Bargainmoose, and I think we can deduce why Kobo would offer these books for free. They want us to read the first book and enjoy it… then go on to purchase the sequels too. Well, it's a good marketing tactic, just keep it in mind when you are reading.
There are many titles to choose from in this free selection. I did a quick manual tally and there seem to be 178 books there. Here are some highlights from the various categories:
Sci-Fi & Fantasy
Romance
Mysteries & Thrillers
As you can see, there is quite a range of topics to choose from; everything from sci-fi to romance. I've only highlighted nine out of the possible 178 titles.
I love Kobo! I've bought quite a few books from them which I read on my iPad Air. As for the Kobo app itself, I also find that it's very useful. You don't have to just read books bought from Kobo, you can also read PDFs and word files in the Kobo app. I've got some basic eBooks in PDF format, and I am able to open and read them in the Kobo app, making it a pleasant reading experience.
In fact, I'm going to add some of these free titles to my account right now, so that they're there if I am stuck somewhere with nothing to read. I'm downloading the Extensis Vitae book as it's the editor's pick in the sci-fi section!
(Expires: Unknown)