Canadian Deals: Tony Romas Discounts!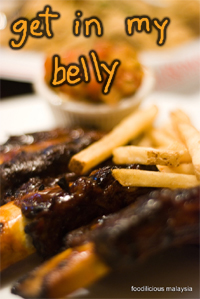 If you sign up for email updates from Tony Roma's Canada, you can be in the loop to get special discounts and offers from them. That's the privilege of being in the Roma Rib Expert Club!
You need to join the club yourself - I will not be able to post the discount coupons for you here on BargainMoose. They have my name on them, so you'll need to register and print off your own personalized coupons.
For example, when I first signed up with Tony Romas restaurant, I received a personalized printable coupon to my email address within about 24 hours. It was for a free Onion loaf. The coupon doesn't even say "with purchase" so maybe I can just walk in to Tony Roma's, eat my free onion loaf, and leave!
Depending on what restaurant location you choose to start with, that might depend on what they offer you on your introductory coupon. What did they offer you?
Thanks to KatLova!