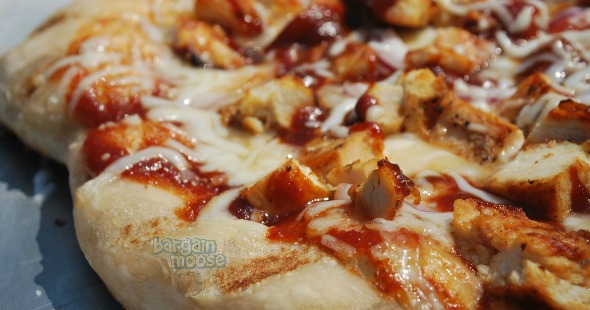 Yum, pizza! What is better than pizza? Free pizza. Dominos Pizza Canada has just launched a new coupon code that is a treat for all of us. Enter their new promo code when ordering online to buy any pizza and get the second pizza of equal or lesser value for free. This offer is valid on Tuesdays only, so use it today or keep it in mind for next week.
Click here to order pizza @ Dominos.ca now
Coupon code: 8521
Discount: buy one get one free pizza
Expiry: unknown
Tuesdays are my new favourite day of the week. I love pizzas, and Dominos Pizza Canada happens to be my favourite place to get pizza from. They often have great deals, and with my frugal mind I hate paying full price for pizza. Just enter the coupon code above at the ordering process and you will be able to buy any pizza and get the second pizza of equal or lesser value for absolutely free, on Tuesdays.
Tuesday also comes with some other offers that can be used at Dominos.ca. Unfortunately you cannot combine more than one offer, but maybe the other promos work better for what you have in mind. Use the coupon code 8527 to buy any pizza and bread side to get your second pizza for free on Tuesdays, or use the code 4982 when you buy a large pizza to get the second large pizza for free from Dominos Pizza.
From original hand tossed to crunchy thin crust, Dominos Pizza has a pizza style and flavour for everyone. I am personally in love with their BBQ Chicken Feast Pizza. It is loaded with BBQ sauce, chicken, bacon, onions, green peppers and a rich cheddar cheese. This pizza in a 14" size is $19.49, or you can upgrade to a 16" for $3.25 more. But remember, once you add the coupon code to your order you will get the second pizza of equal or lesser value for free. That means you are paying just a pinch under $10 for each pizza, if you stick to a pizza in this price range. When you consider how many toppings are on the Dominos Feast Pizzas, you have yourself an excellent deal. Enjoy! You can get all the Dominos Pizza Canada coupon codes in our lovely Bargainmoose forum.
So Moosers, is pizza the plan for dinner tonight?