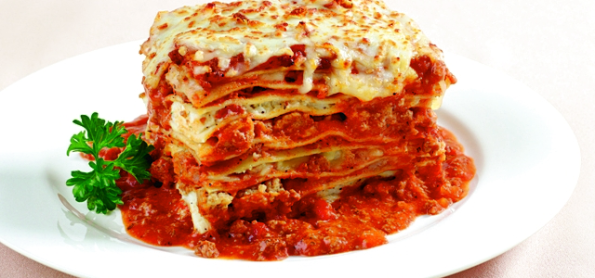 Dining out can be expensive, so I always have my eyes peeled for good deals to make sure Date Night doesn't hurt our wallet as much. Right now if you dine at East Side Mario's you can buy one entree and take the second one home for free. East Side Mario's has so many delicious entrees to choose from that I sometimes find myself guilty of ordering one to take home, even when it isn't free.
So get your hands on any one of East Side Mario's seven delicious entrees and you can take one of four signature pastas home for totally free. This even includes their all-you-can-eat soup or salad and garlic homeloaf - yum!
The seven entrees include:
Thin Crust 10" Pepperoni Pizza
Pesto & Peppers Spaghettini
Sausage & Peppers Penne
Firecracker Shrimp Bowtie
Grilled Lemon Chicken
Veal Parmigiana
Spahettini & Meatballs Gigantico
The four pastas you can choose from for free include:
Spicy Sausage with Penne Arrabbiata
Spaghettini and Meatballs
Penne Primavera
Fettucine Alfredo
Pretty much every time I eat at East Side Mario's I order their Chicken Parmigiana - but I guess for this occasion I can try their Veal Parmigiana or even their Firecracker Shrimp Bowtie. All of their meals sound delicious, and I am usually impressed with the portion that they bring out. The good thing about taking pasta dishes home is that they can easily be reheated the next day and be just as delicious.
To reheat pasta I usually add a tiny bit of milk or water. Like a tiny bit. Then I put them in a pot and heat them on low on the stove. If you microwave pasta it can go bad quickly I find. I can't stand dried out pasta, can you? East Side Mario's will even go ahead and chill your second entree so that it is ready to take home. That fact makes me wonder a little bit. Maybe they have a whole bunch premade each morning to prepare for this event? Hopefully it is fresh either way.
This offer is only going to stick around for a limited time. So hopefully you can squeeze a date night or girls night in there somewhere to enjoy the promotion. I know I will take the time to get out there, even if I bring my kiddo. He seems to enjoy their food as well.
(Expiry: Unknown)