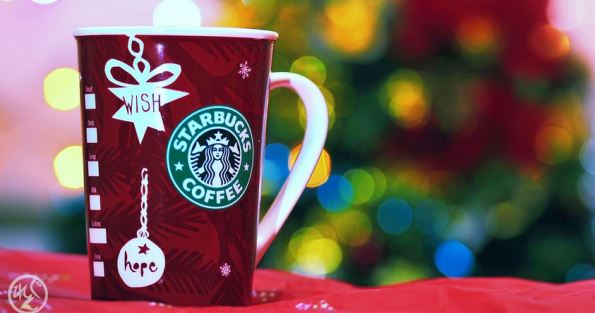 Hey Starbucks lovers, check out this offer. With this new promotion, you will get a free $10 Starbucks Gift Card when you purchase 3 eligible Starbucks products from your local grocery store, while supplies last. You can either keep the card for yourself like I would, or give it as a gift.
If you are hosting a Holiday dinner at your home during this festive season, you will be able to share your favourite Starbucks products with the ones you love and get a free $10 Starbucks eGift card by email. Unlike the similar Tim Hortons offer, this Starbucks promo includes Quebec residents. You must be the age of majority though.
So follow these simple steps to redeem your free $10 Starbucks eGift Card:
Step 1: Submit your qualifying purchase receipt online through the link above or via mail with the address provided in the link above.
Step 2: Successful registrants who qualify will receive an email with a code and a link to redeem their $10 Starbucks eGift Card. Each household is limited to two free $10 gift cards.
There are several qualifying products that include K-Cups, coffee, holiday blends and so much more. You can view the whopping list of qualifying products in the terms and conditions of this Starbucks Canada offer. This is an excellent opportunity to purchase products that usually make it on your grocery list while getting a bonus. Or you can even purchase something new to try out - have you tried their Peppermint flavoured beverages? They are absolutely delicious - especially for this time of year. Treat yourself to $10 worth of items at your local Starbucks Canada, like a Starbucks Salted Caramel Hot Cocoa for you and a friend just for purchasing your regular favourite products. Sounds like a deal tome! Plus I am a sucker for Starbucks, seriously. I love their Hot Caramel Apple Spice. It is one of the only beverages that I finish the entire thing, every time.
You must purchase your 3 qualifying products between November 2nd and December 31st, so there are only a few weeks left. All three products must be purchased on a single grocer receipt in order to redeem this Starbucks offer.
Photo credit: Glenn Waters
(Expiry: 31st December 2015)