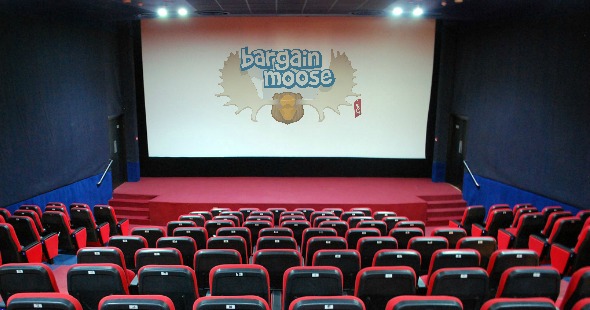 You may have plans for you and your kiddo to head out to see a movie this week, but you may want to wait. Landmark Cinemas Canada has just released a printable coupon that you will want to make use of. This Landmark Cinemas coupon will allow you to buy one adult ticket and get one child ticket for free. That means you and your little one can go see a film and you will only have to pay for yourself. This coupon is valid on select days between the 22nd of March and the 26th of March.
You can enjoy a free child's movie ticket with the purchase of your adult ticket if you are planning on attending your local Landmark Cinema on the following dates:
22nd March
23rd March
25th March
26th March
If you reside in Alberta, British Columbia, Manitoba or Ontario then you're in luck! That is where the Landmark Cinemas are located. There are quite a few locations throughout each province, so hopefully you have a theatre close enough to make use of this coupon. You will be limited to one coupon per person, per visit. However, one voucher can be used for a family of 2 adults and 2 children which is great.
There are lots of movies out that I want to see right now, but not many movies that are kid oriented. Your daughter may be interested in seeing Annie, Cinderella, or Swan Lake while your son may be pleading with you to go see The Penguins of Madagascar, Avengers Age of Ultron, or the new Spongebob movie: The Sponge Out of Water.
To get your free child ticket, all you have to do is purchase an adult ticket and either print this coupon or show it on your mobile device. Unfortunately this coupon cannot be used towards tickets during special events or "Morning Movies". I am sure that applies to the Toonie movies as well. My son is two and I have been wondering if he would sit still long enough to enjoy a full movie at the theatre. Now I can try it out without worrying about wasting my money, since his ticket will be free.
What movie do you and your kiddo have your eyes on?
(Expiry: 26 March 2015)