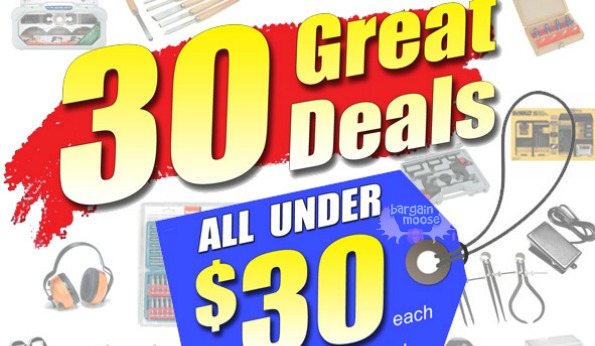 Busy Bees Tools Canada is having a sale with 30 tools now under $30.
I am not a handy person. I couldn't use a tool if my life depended on it, so while I am blogging about this great sale, I have no idea what half of these tools do. Hey, at least I'm honest. What I do know are deals and I'll tell you the ones that are the best out of this group, with the most money off, making these tools under $30 a better deal.
This Multi Max Six-Piece Dremel Cutting Kit is regularly $45, now only $29.99.
This five-piece chisel set is also a great deal, regularly $39.99, now only $24.99.
This 44-piece accessory kit has all sorts of fun accessories and was $34.99, now only $21.99.
This magnetic light is great for sticking to a surface while you work. It is now only $19.99, regularly $39.99.
Shipping charges vary based on weight and destination.
(Expiry: Unknown)