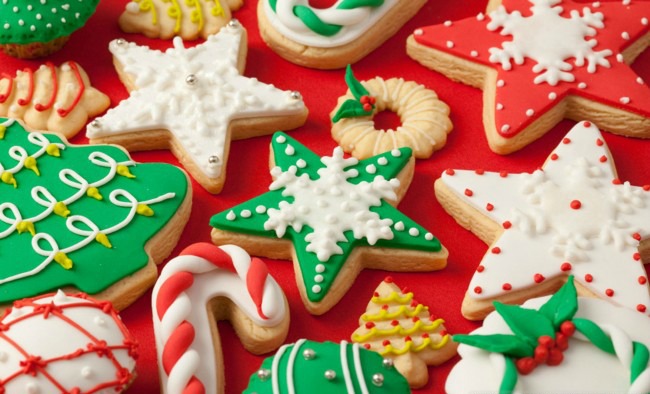 Have you started compiling lists of ingredients you will need for all your Holiday baking this year? Every year I give out little boxes of cookies and truffles as Christmas gifts. They are fun to make, and quite affordable as opposed to buying everyone a gift. Plus, Bulk Barn occasionally comes out with their $3 off $10 print coupon which will make your baking even easier on your wallet. So print this coupon and get started on your Holiday baking list.
So this is probably the time to get your ingredients purchased for your holiday baking so that you are not running around like a chicken with your head cut off when you do want to sit down and get started. You will be even more inspired to start your shopping now, because Bulk Barn Canada has a print coupon for $3 off $10 which is available to use at any Bulk Barn Canada store. This coupon is valid from today (November 20th) through to December 3rd 2015.
You may want to check out what promos are available for your province at Bulk Barn Canada while you are at it. You can view these specials on the Bulk Barn Canada website. I am in Ontario, so I took a quick look at the foods and ingredients on sale for my province. Gingerbread Kits (10 piece) are on sale for just $3.99 each! You will need to buy the candy and icing separate, but that could be part of the fun, right? I will definitely have to head on over and make use of this coupon, even for that reason alone. There are lots of other items on sale that I need for my Holiday baking as well like dried cranberries for $3.99/pound or Christmas sprinkles for 15% off. Actually even the Wilton Christmas Cake Pans are 15% off right now.
You can't use this coupon on gift cards unfortunately, but that is to be expected. It can, however, be used on pretty much everything else in your local Bulk Barn Canada store. You are limited to one coupon per person, per promotional period but there have been times where I have printed it twice and used it twice without an issue. You also cant' combine seniors' or students' discount with this coupon which is a bit of a bummer.
You can check out all the Bulk Barn Canada print coupons and such in our Bargainmoose forum. Sign up for email updates there if you want to be notified when future coupons come out for Bulk Barn.
(Expiry: 3rd December 2015)