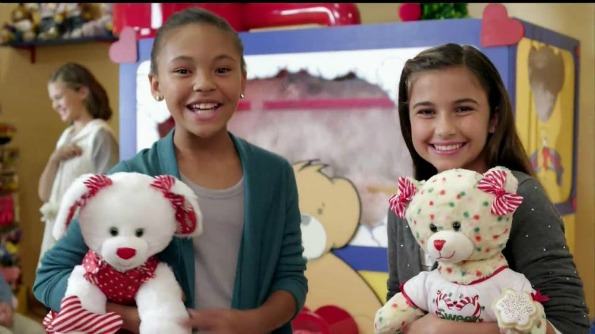 Build-A-Bear is super popular in Canada as parents and grandparents take their little ones in to build then a special bear of their very own. If you are planning to build a bear with your child, then pick up this deal from Costco first. Costco Canada has discounted the Build-A-Bear Workshop 4 x $25 Gift E-Cards set from $79.99 down to $69.99. There will be no tax and these will be sent to you digitally so there are no shipping fees either.
This is a very good deal as you are saving 30% on this gift card bundle, which translates over to a 30% savings on your Build-A-Bear. The gift cards come in a four pack of $25 each. This is good for smaller purchases and these make great gifts as well if you are not planning on using a full $100 worth.
When you buy this Build-A-Bear Workshop gift card pack, four e-certificates will be e-mailed to you within an hour normally. Make sure you give them the right email address when you place your order as that will be the email address the gift cards are going to be mailed to. You can then exchange these e-cards in store for physical cards, if I am reading the fine print right. The e-certificates are essentially your proof of purchase.
Unfortunately, there are not build-a-bear locations in every province or territory. However, there are locations in British Columbia, Alberta, Saskatchewan, Manitoba, Nova Scotia, and Ontario.
I am pleased about this discount because it is equivalent to 30% off, which is higher than any other discount I could find both in the USA and Canada. I checked out this Gift Card Granny price comparison thing for discounts on Build-A-Bear Workshop gift cards and the largest discount was 25% off. Costco Canada is certainly beating that with this deal.
I have never had a Build-A-bear experience but I would love feedback from those who have. I have seen the big white and blue boxes in the arms of many a child walking around West Edmonton Mall so I am sure at least some of our Moosers have enjoyed the experience. Let me know your thoughts! I think these would make excellent Christmas gifts.
(Expiry: 5th December 2015)