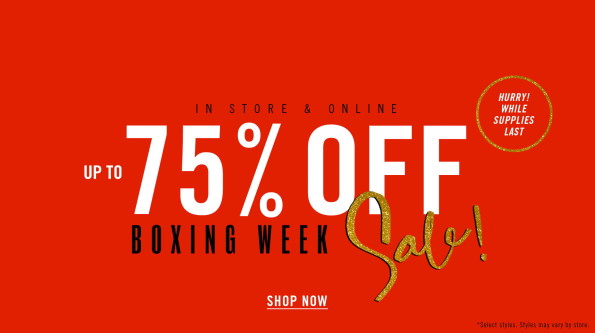 Boxing day is in two days, but it seems like every year we get to access the sales earlier and earlier. Hey, I'm not complaining! Forever 21 has kicked off its Boxing Week sale with discounts up to 75%. Their prices are already quite low, so this makes for some hot, hot deals. Free Shipping is available on orders over $50. This offer is only available while supplies last. I suspect many items will sell out quite fast.
I love trying new trends, but I don't want to spend a ton of money on a piece of clothing that I will only wear a handful of times. I think Forever 21 is perfect for those situations, the prices are low so you don't have to beat yourself up if you don't get that much wear out of something. They also have a wide range of products since they've expanded their selection, namely the men's section, the girls section, the contemporary section and the plus size section. Let's check out some of the best deals.
This sale has so many nice turtlenecks. They are fashionable yet so comfy and are available in all kinds of fits, here are my favorite :
I also found there was lots of cute coats on sale, from heavy winter coats to lighter coats, there is lots for everyone. These caught my eye:
There are also many festive items on sale, clothing that really stands out that could be worn on New Years Eve :
These are only a few deals, there are over 40 pages of items on sale for Boxing Day but the sizes are selling out fast. I would check out this sale sooner rather than later, Moosers! Happy shopping.