Boxing Day Sales 2012: Quick Update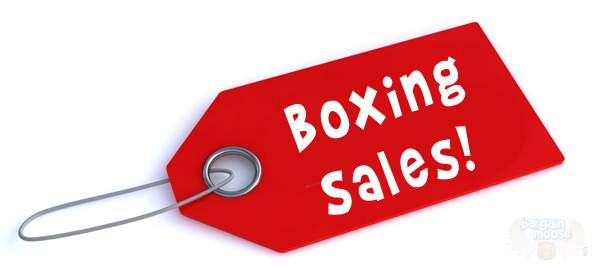 Since I last posted a few days ago, about the general Boxing Day sales  - we've seen a huge amount of information coming in to our forums about all the deals and steals.
Some highlights over the last couple of days.
Boxing Day Sales
Boxing Day Flyers
And some more big flyers now available:
All Boxing Day 2012 flyers are listed here.
Boxing Day coupons
Again, we're getting more and more coupons in to our Boxing Day coupons section, both for online shopping and printable coupons to use in-store. There are so many, too many to mention in here, but here are a couple of highlights:
Remember, some of the deals are starting online today or tomorrow - keep your eyes peeled for the  items you want. They may already be on sale!