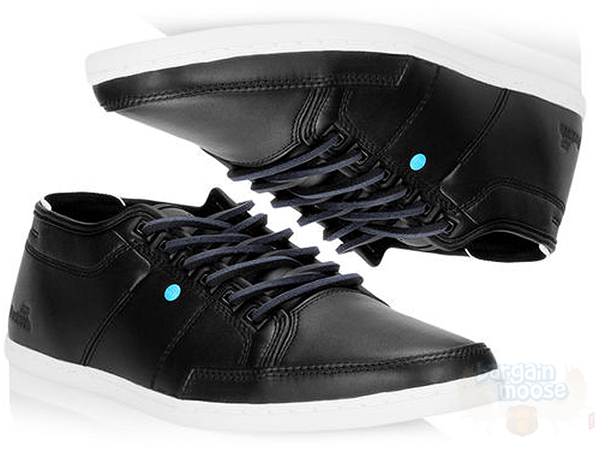 I got an email from Browns Shoes stating that today is the last day for their free site-wide shipping on any item. Upon checking out the deals on site, I stumbled on to the sale section which has up to 70% off a huge range of shoes. I've picked out these BoxFresh Sparko Men's Shoes which have been discounted by 67% off their original prices – down from $150 to only $49.98 with free shipping to your home.
These are a well-known brand, a comfy men's shoe in a black leather finish. I've been hunting for something in this style for my partner. He's a size 12 and it can be very difficult to get him something that fits and looks good too.
Additional 25% Discount
On top of the great price on the above men's shoes, if you buy any additional item, you'll get a further 25% discount on whichever item is the lowest price. So just for the sake of illustration, I am adding two pairs of $49.98 shoes to my cart. The total comes to $87.46, working out at $43.73 per pair.
Sizing
Sometimes when you are shopping in the sale section, sizing can be quite limited as all the common sizes are usually out of stock. With these particular Sparko shoes from Boxfresh, Brown's has quite a few sizes left – from size 8 up to size 12.
Price Comparing
It's very hard to price compare shoes as there are so many styles and variations! I cannot find this exact pair from any other retailer, but you can compare some similar models. For example, the  BOXFRESH SPARKO CAMO is $96 @ The Shoe Company, the Boxfresh Sparko Ripstop Trend Shoes are $125 @ Sportchek, the Boxfresh Men's Sparko Sneakers are $96 @ Monod Sports. Hot price from Brown's, I believe.
(Expiry: free shipping may end 20th July 2014)