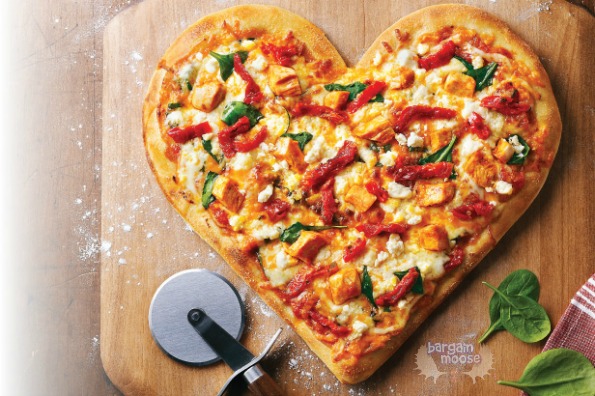 Today is Super Bowl Sunday! What better food is there to eat during the Super Bowl than pizza? Boston Pizza wants you to order it from them, so they've got a coupon code going for a buy one medium or large pizza online and get another free.
Click here to order your pizza @ Bostonpizza.com now
Coupon Code: TOUCHDOWN
Discount: Buy one, get one
Expiry: 1st February 2015
This coupon is only good for today and you can choose pickup or delivery.
I am not usually a huge fan of chain restaurants. I find that the food can be too salty, not made with pride and pretty generic. But, I recently went to Boston Pizza with my family and my in-laws and the food was actually really good. Boston Pizza is a great place to go with the family as its loud, the kids meals are awesome and it is not overly expensive.
As for ordering pizza, I don't have one near me, but if I did, I would definitely be getting this deal on Sunday. I won't be watching the Super Bowl, but I can definitely participate in the tailgate parties!
My in-laws ordered a pizza that night, and I had some the next day as they gave me their leftovers and it was really good. I like the variations they have on their pizzas - not just plain ol' pepperoni and cheese. They've got ones like spicy steak and potato and spicy perogy. If you haven't had potatoes on your pizza, you are really missing out. I've had a potato pizza from Boston Pizza before and it is tasty!
I'd love to try the sriracha pizza next.
Pricing depends on where you live, but the mediums are about $25 and the larges are about $30 and up. This means you are saving $25-$30 with this coupon. Of course, you could order in doubles, like four or six pizzas, to get the most out of this coupon and save a ton. Let me know what you get!
Whenever you order from Boston Pizza, you should check the coupon forum out first!