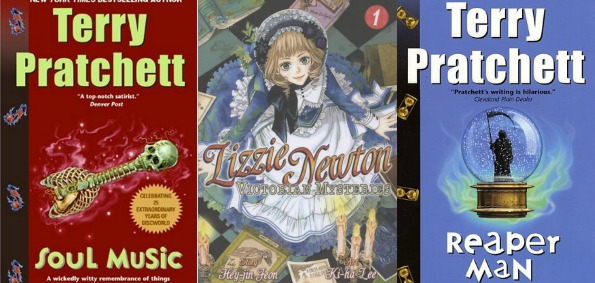 Book Outlet Canada has a coupon code for $10 off your next order of $30 or more giving you 33% off if you order just the minimum.
Click here to shop @ Book Outlet Canada now
Coupon Code: bookoutletdeal
Discount: $10 off $30
Expiry: 14th July 2014 @ 12pm
Having finished all the coursework for my degree, this is now my summer of reading and cleaning out my book collection. Inevitably, I seem to be buying as many books as I am getting rid of so my bookshelves never get any emptier. I recently bought, and read, The Graveyard book by Neil Gaiman. I was suitably impressed with the quality of writing and I will be purchasing more books by this author. I am eyeing up The Silver Dream by both Neil Gaiman and Michael Reeves. I have never heard of this book before, but it is a sequal to the well-known Interworld. Originally $18.99, the book is on sale for $5.99.
I recently bought Lizzie Newton Book 1 in a used bookstore. It was sort of a hail-mary call as I based it on a few short glances through the book. The art is fantastic and the story is very much Murder She Wrote with a dash of Sherlock Holmes and Miss Marple mixed in for good measure.  The art is very nice and I shall be continuing with the series. You can pick up the first volume for $4.49 at Book Outlet. They also have Lizzie Newton Book 2, which I do not have yet, priced at $4.49 as well.
On my reading list this summer are many Terry Pratchett novels from his Diskworld series. I have already read Reaper Man, which stars my favourite character: Death. You can pick up a copy on Book Closeouts for just $3.99. So far, it is my favourite of the Death novels, but I have just read that one and most of Mort. My husband says that Hogfather is the best of all. I do plan to read both the Hogfather and Soul Music, which is another Death novel by Pratchett. You can pick up a scratch and dent copy for cheap on Book Outlet: only $2.49.
With the extra $10 off $30, you can really stock up on books whether your shelves can handle the extra weight or not. Shipping is $3.99 for the first item, and then an additional $0.75 per item. Be sure to check out the coupon forum for future coupon codes like this one.