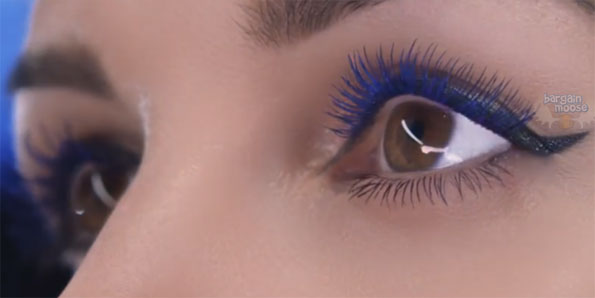 Just a couple of days ago, Eva blogged about a BOGO deal at Marcelle and following suit, their sister site is currently offering the same exact promotion! Until the end of the week, for every product that you buy, you will get another exact one for free!
Click here to shop @ Annabelle.ca now
Coupon Code: NOVDOUBLE
Discount: buy 1, get 1 free
Expiry: 23rd November 2014
As of late, Annabelle has heavily been promoting their two Instaglam products, even enlisting actress Shenae Grimes as their spokeswoman. After watching their promotion video for it on their site, I have to admit that I'm actually intrigued to try it, especially in time for New Year's Eve in order to add a bit of glam to my look. The two Instaglam products available are:
Both are priced at $12.95 but it's the eyeliner/ mascara combo that I'm the most excited about trying as it's a mascara on the one end and an eyeliner on the other. Although it would appear that the eyeliner part is only available in black, you have the choice of the following three colours for the mascara part: abyss (blue), black star (black) or psychelic (purple).
The only hitch with this Annabelle coupon code is that you aren't given the option of selecting a different colour for whatever product you add. In this case, if you add the Instraglam eyeliner + mascara in black star and add the code, then another one of that same colour will automatically be added to your cart. Once the code has been applied, you can go back and forth between the check out and the rest of Annabelle's site and the BOGO offer will automatically be applied on everything.
A couple of days ago, Makeup Magic posted an interesting review of the Annabelle twist up lipstick crayon and although I rarely wear lip stick, I have to say that it made me want to give it a try, especially for Christmas pictures. Available in 6 shades from dramatic bordeaux to trendy basics, vibrant pinks and more, the TwistUp lipstick crayon is priced at $9.95/ each. For each shade, you can also choose an even more specific colour. The dramatic bordeaux one, for instance, comes in either cherry or vamp. It's essentially a liner and lipstick rolled into one, which is a pretty cool concept for when you don't want to bring a whole slew of make-up for a night out.
Unlike Marcelle, shipping is at a more attainable threshold of being free if you shop for over $30.