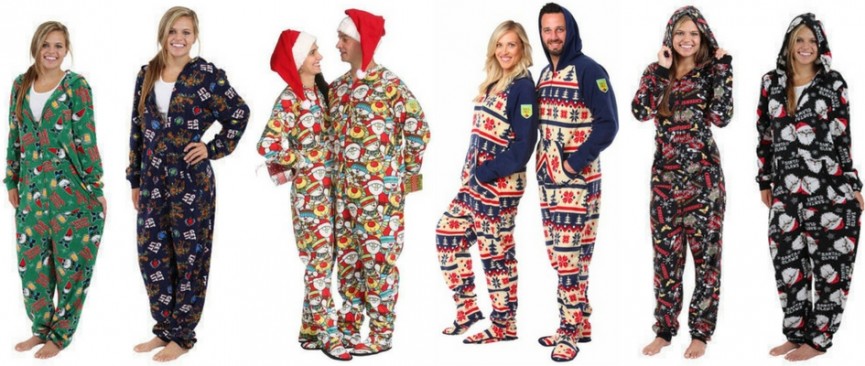 Who doesn't love a Christmas onesie? But why spend an arm and a leg when you can get find a Christmas onesie sale! To make your Christmas shopping that much easier, we made a list of where to buy Christmas onesies just for you!
And if you're looking for a Christmas onesie set for the whole family, there's a few gems included in list of Where to Buy Family Christmas Pajamas, don't miss out!
Where to buy Christmas onesies:

Honestly, some of these onesies are ADORABLE and I love them. I'd wear the heck out of many of these. Buy one for you… one for a friend. Wait, who am I kidding – I'd buy TWO for myself!

Check out the full selection of onesies at these online shops:
Favourites? Recommended onesies? Let us know in the comments below!