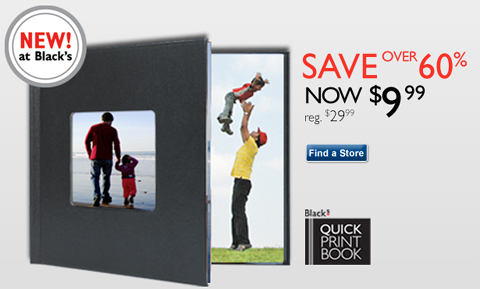 This weekend, Blacks Canada photography has a pretty sweet deal on a photo book! I got this by email but there is no landing page on their site about it, so I will just post the full details below.
The deal is this - you can buy a 8x10 quick print book for only $9.99 (the regular price is $29.99). The book contains 20 photos, in a premium leather bound cover. It's a 1 hour service, and it's available in-store only.
Sounds like a decent price for a good-sized photo book?
(Valid 28th to 30th May 2010 only)