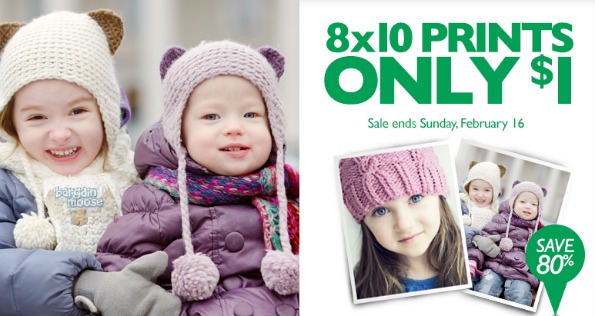 If you are looking to print off some pictures, then you will want to check out the deal happening at Blacks Canada.  You can save 80% on all 8x10 prints until February 16th, 2014.
Each 8x10 print will be just $1 saving you a whopping 80%.  You have two choices as to how to get this deal.  You can head into your local Black's Canada store and print them off there or you can upload them online on their website.  If you are uploading them, it is suggested for the best print quality that your pictures be between 300k and 10mb.
You can use this deal to make a special and inexpensive Valentine's Day gift or maybe just print off some family pictures that you have on your camera or phone from the holidays.
While you are shopping, you may want to check out their other deals since photo gifts are pretty popular.  We have a couple of Black's coupons that will get you 25% off wall art and 25% off photo gifts as well if you are looking for some more Valentine's Day gift ideas.
(Expiry: 16th February 2014)